Husbands and Wives: Give your Marriage Priority
Therefore shall a man leave his father and his mother, and shall cleave unto his wife:
and they shall be one flesh. 
Genesis 2:24
When a man and woman marry, they create a union that has significance beyond the two of them. It is a covenant relationship that unifies their spirits and is sealed by a physical union. Next to our relationship with God, through His Son Jesus Christ, marriage is the highest priority relationship. Just as with our relationship with God, there are daily challenges to the importance of our marriage relative to all the other responsibilities life brings – such as children and earning a living. We'll focus here on the pitfalls of allowing children to be of higher priority than the relationship itself.
It is all too common for marriages to be prioritized around children. Relationships take time and all of the free time goes toward the children. As the demands of a busy lifestyle bear down on the family, the husband and wife must "divide and conquer" to keep up with errands and chores. Couples may even go to church in separate cars because one of them has a meeting or must run an errand.
Parents are understandably busy with their children, making sure they have everything they need. In many families childcare responsibilities are a major part of the wife's role. But God did not create the woman for her children. She was created for the man. If the children are habitually prioritized over the marriage relationship, over time the couple often become estranged.
Then comes the time when the children leave home. And by then it may not even be a home. It's become just a house that two strangers now share. Because there has been no relationship for many years, the couple may not even have the desire to revitalize their relationship. So often, they go their separate ways.
And that is not God's best and not His plan. When a man and wife separate, there is a breach in the spirit. What was established as a covenant relationship and sealed physically is now separate in the spirit.
There are numerous pitfalls to distract us from the priority of our marriage relationships, but putting children over the marriage relationship is one that can easily slip by us. Make your marriage relationship a priority and seek the Love of God; desire for love to operate in your marriage. If you loved each other in the first year of your marriage, you can love each other through to the end. Believe God that the best is yet to come.
Will you choose to prioritize your marriage relationship according to God's plan? Now, that's the choice-driven life!
Today's Bible Reading:
2 Kin 24-25; 2 Chr 36; 1 Pt 3; Ps 126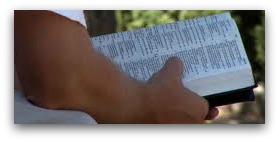 Click Here
for your 5 Day Weekly Bible Reading plan!
Subscribe to our FREE Updates as soon as they are published and receive our FREE Report; Click Here
The Most Important Choice You Can Make: Prayer for Salvation: God in Heaven, I come to You in the name of Your Son, Jesus. I confess that I haven't lived my life for You. I believe that Jesus is the Son of God. I believe that He died on the cross and rose again from the dead so I might have a better life now and eternal life in heaven. Jesus, come into my heart and be my Lord and Savior.
From this day forward, I'll live my life for You to the best of my ability. In Jesus' Name I pray, Amen.
Click Here
if you need more information.