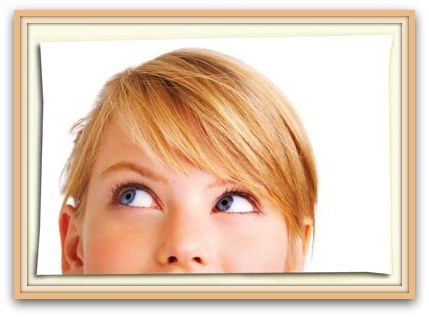 Keep Your Mind on The Word of God


You will keep in perfect peace all who trust in You, all whose thoughts are fixed on You!
Isaiah 26:3.
How do you get up in the morning? Do you get up like most people do and don't expect much of the day? Or do you get up and expect your day to be filled with blessings? It's up to you, you know. You and I have to make a choice.
Wouldn't it be awesome to go and lie down at night and know that God takes care of you; have peaceful thoughts? And when you wake up, you know right away that everything is taken care of by your heavenly Father. You don't have to worry about a thing!
The Bible says that when you fill your mind with the Word of God, your life will be filled with peace. That's a promise! Isaiah 26:3.
This means, that it is not automatic! You have a part to play; you have to make a choice to keep your mind on Him, to renew your mind. Your part is to believe what God says about you. Believe you can do what He says you can do, and you can have what He says you can have.
By thinking the kinds of thoughts that line up with the Word of God, you will create an attitude of expectancy. The moment your mind is thinking the right thoughts, you expect great things to happen in your life.
I have lived in Tulsa Oklahoma for 6 years and I have been in services where Oral Roberts was preaching. He always started the meetings with "Something good is going to happen to you". It was a something that stayed with you after he preached.

When your mind stays on those words, you will develop an attitude of expectancy. You really expect something good to happen to you because you are constantly thinking on those words. You attitude will be more positive as well.

I am not saying that you will be living without any problems or that you will be living without any challenges. I am also not saying that you won't have any trials. There always will be storms and trials. As long as you are in this world, you will be faced with challenges. But you don't have to be defeated by them.

No one's entire life is like one big long sunny day. At some point, we all face storms – whether they come in the form of unexpected illness, job loss, financial crisis, marital difficulties, problems with children, or any number of other scenarios that are stressful, intense, and important.

Make a commitment today to be a positive person. The more positive you are, the more powerful you'll be. Keep your mind on the Word of God and keep the Word of God in your mouth, then you will prosper and you will have good success.

You can either fail or you can succeed. You can either live or you can just exist. You can either barely get by or you can prosper in every area of your life.

Will you choose when you have a negative outlook on life to have an attitude of expectancy? Now, that's the choice-driven life!

Today's Bible Reading:
Genesis 41-42; Mark 16;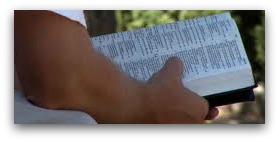 Click Here for your 5 Day Weekly Bible Reading plan!
Subscribe to our FREE Updates as soon as they are published and receive our FREE Report; Click Here
The Most Important Choice You Can Make:
Prayer for Salvation:
God in Heaven, I come to You in the name of Your Son, Jesus. I confess that I haven't lived my life for You. I believe that Jesus is the Son of God. I believe that He died on the cross and rose again from the dead so I might have a better life now and eternal life in heaven. Jesus, come into my heart and be my Lord and Savior. From this day forward, I'll live my life for You to the best of my ability. In Jesus' Name I pray, Amen.
Click Here if you need more information.