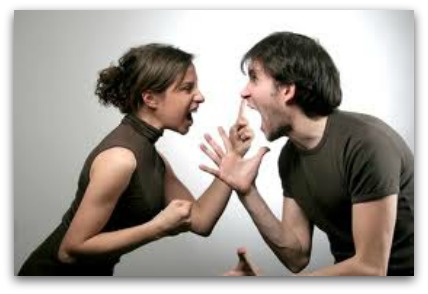 How to Deal With Verbal Abuse
They sharpen their tongues like swords and aim cruel words like deadly arrows.
Psalm 64:3
In this Psalm, David pours his heart out to God about verbal abuse he is suffering. Verbal abuse is not a one-time insult. It is ongoing. Have you ever been in a similar situation?
The Bible clearly says that life and death are in the power of the tongue (Proverbs 18:21). We all know the power of words to wound – especially when we are on the receiving end. When verbally attacked some respond with a counter attack, while others feel paralyzed, afraid that any response will provoke further attack. Sometimes we get stuck between these two unworkable choices. But there are other ways to deal with words intended to wound us.
We were not born to accept verbal abuse. We were created to live a life filled with blessings.
The Bible gives us the plan for victory in times of verbal abuse. Regardless of what is going on in someone else's heart, we have authority over our own souls (minds, wills, emotions). We don't have to allow their deadly arrow to penetrate our spirits. Here are some Bible-based steps to take when you are being verbally abused.
1. Know who you are in Christ. Refuse to base your identity on what someone else may say about you or to you. As a follower of Christ, you are blessed, redeemed, loved, restored, complete, and a joint heir with Christ.
2. Regularly speak out loud the words that God says about you. Words of cursing must be countered with words of blessing, even if it's you speaking the blessing over yourself. The words you speak over yourself are more powerful than any words someone else speaks over you.
3. Do not hate the abuser. The person speaking the evil words against you is only the channel that the enemy is using to get to you.
4. Don't replay and meditate on the lying words. If you do, your heart will never heal and you will continually be opening a wound and playing into the enemy's hands.
5. Do not return abuse for abuse. It's easy to become defensive and retaliate like for like. This only escalates the problem and is never a solution.
If you are not able to remove yourself from the verbal abuse, you must not allow the lying words of the enemy to destroy you. Grace is God's willingness and ability to empower you to overcome anything that comes against you. And God's grace is available tor every Christian. If abuse comes at you as a Category 5 storm, God will empower you with Category 6 grace.
God has a plan for your life and His plan does not include abuse or defeat. His plan is peace and victory. God does not want you to simply survive verbal abuse, but to have victory over it. Don't allow the words of someone else to dictate the joy and happiness within your own heart.
Will you choose God's grace to be victorious over verbal abuse? Now, that's the choice-driven life!
Today's Bible Reading: 
2 Chr 22-23; 2 Kings 11; Matt 8; Ps 131

Click Here
for your 5 Day Weekly Bible Reading plan!
Subscribe to our FREE Updates as soon as they are published and receive our FREE Report; Click Here
The Most Important Choice You Can Make:
Prayer for Salvation:
God in Heaven, I come to You in the name of Your Son, Jesus. I confess that I haven't lived my life for You. I believe that Jesus is the Son of God. I believe that He died on the cross and rose again from the dead so I might have a better life now and eternal life in heaven. Jesus, come into my heart and be my Lord and Savior. From this day forward, I'll live my life for You to the best of my ability. In Jesus' Name I pray, Amen.
Click Here
if you need more information.