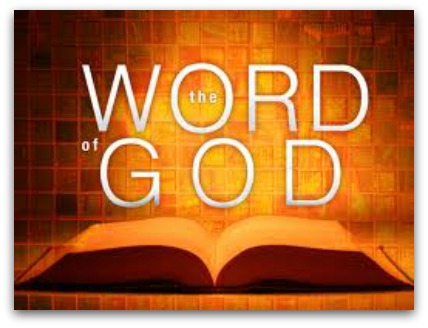 Whose Word Do You Trust?
This God–his way is perfect; the word of the LORD proves true;
he is a shield for all those who take refuge in him.
Psalm 18:30 (ESV)
As I reflect on my life, there have been many things that I didn't know I didn't know. No, that's not a typo: I was ignorant of what I didn't know. To make sense of life, I trusted my feelings, my experiences and even what other people told me. I could not experience joy because I had no knowledge of what was in the Word of God and how it applied to my life. I always believed that there was a God and that He was good. But I didn't know how to connect with Him.
Do you think of God as far away and impossible to approach? Before I became a Christian, I didn't know that I could go to God. I was raised Catholic and the only way I knew to get in touch with God was for a priest to go to Him on my behalf. As a Christian I've come to understand that God loves for me to come to Him. Today, one of my greatest pleasures is being in the presence of the Lord. It is a place of peace and restoration to which I regularly retreat – away from the distraction of what's going on in the world.
The news of the day can be very distracting and distressing if we are not grounded in the Word of God. Do you allow the media, which is very much fear driven, to control your thought life? We daily hear reports of recession and, even worse, global financial collapse. If you don't know what the Word of God says, the bad reports of downsizing and layoffs can put fear in your heart. God has said that He will supply all your needs, no matter what's going on in the economy (Philippians 4:19). There are so many scriptures about God's provision for His people that you could meditate for weeks on only this topic. In addition to Philippians 4:19, a few of my favourites are Malachi 3:11, Matthew 6:20, and Hebrews 10:34.
And do you fear death? Your own or that of a loved one? Perhaps you have experienced loss that you think you will never get over. When we lived in Tulsa, we had the honour to attend the memorial service for Daisy Osborn (evangelist and author T.L. Osborn's wife). This was the first time that I experienced a memorial service as a celebration of the life of a loved one, knowing they were alive and well in the presence of Jesus. While we were memorialising her, Daisy Osborne was already in the mansion Jesus prepared for her in heaven. That really puts death in a different light, doesn't it? My parents died when I was in my late teens and knowing what the Bible says about the resurrection of the saints, I have faith that I will see them in heaven.
The joy of the Lord is your strength in time of trouble. And joy comes from what you know of the Word of God, right?
Will you choose to trust in God's Word? Now, that's the choice-driven life!
Today's Bible Reading: 
2 Kings 9-10; Matt 7; Psalm 49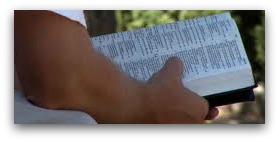 Click Here
for your 5 Day Weekly Bible Reading plan!
Subscribe to our FREE Updates as soon as they are published and receive our FREE Report; Click Here
The Most Important Choice You Can Make:
Prayer for Salvation:
God in Heaven, I come to You in the name of Your Son, Jesus. I confess that I haven't lived my life for You. I believe that Jesus is the Son of God. I believe that He died on the cross and rose again from the dead so I might have a better life now and eternal life in heaven. Jesus, come into my heart and be my Lord and Savior. From this day forward, I'll live my life for You to the best of my ability. In Jesus' Name I pray, Amen.
Click Here
if you need more information.