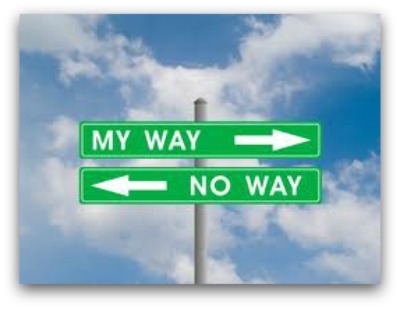 Don't be a Pharisee
Woe to you, teachers of the law and Pharisees, you hypocrites!
You shut the kingdom of heaven in men's faces.
You yourselves do not enter, nor will you let those enter who are trying to.
Matthew 23:13 NIV
Jesus once again addressed the Pharisees: "I am the world's Light. No one who follows me stumbles around in the darkness. I provide plenty of light to live in."
The Pharisees objected, "All we have is your word on this. We need more than this to go on."
Jesus replied, "You're right that you only have my word. But you can depend on it being true. I know where I've come from and where I go next. You don't know where I'm from or where I'm headed. You decide according to what you can see and touch.
"I don't make judgements like that. But even if I did, my judgement would be true because I wouldn't make it out of the narrowness of my experience but in the largeness of the One who sent me, the Father. That fulfils the conditions set down in God's Law: that you can count on the testimony of two witnesses. And that is what you have: You have my word and you have the word of the Father who sent me."
They said, "Where is this so-called Father of yours?"
Jesus said, "You're looking right at me and you don't see me. How do you expect to see the Father? If you knew me, you would at the same time know the Father." (John 8:12-19 MSG)
Jesus told the Pharisees that even though they knew the law of God, they did not know God or they would have recognized Him (Jesus) as being the Son of God.
It has been prophesied that in these last days, there will be a move of the Spirit and the Word of God working together. We cannot have one without the other. We must have both the Word of God and His Spirit operating in our lives.
Each of us makes choices that will draw us to God or away from Him. When we choose to spend time with Him, we will come to know more of His heart—that every person would be reached with His Gospel, even those who are opposed to His plan.
When we see more of His heart, His desires become our desires, motivating and compelling us to have those desires—His desires—fulfilled.
If we desire God's presence in our lives, all we have to do is draw near to Him. We simply need to desire more of Him for God will give us as much of Him as we desire. If any of us takes a step toward God, He'll take a step toward us.
If we become satisfied, then we'll have no more of God than we currently have. Don't let that happen! There is so much more of God to be experienced! Make a decision to spend time with God and His Word today.
Will you choose to make choices to that draw you closer to God? Now, that's the choice-driven life!
Today's Bible Reading: 
Gen 32-34; Mark 13; Psalm 145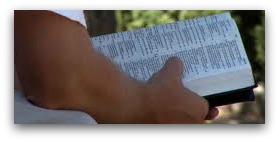 Click Here for your 5 Day Weekly Bible Reading plan!
Subscribe to our FREE Updates as soon as they are published and receive our FREE Report; Click Here
The Most Important Choice You Can Make:
Prayer for Salvation:
God in Heaven, I come to You in the name of Your Son, Jesus. I confess that I haven't lived my life for You. I believe that Jesus is the Son of God. I believe that He died on the cross and rose again from the dead so I might have a better life now and eternal life in heaven. Jesus, come into my heart and be my Lord and Savior. From this day forward, I'll live my life for You to the best of my ability. In Jesus' Name I pray, Amen.
Click Here if you need more information.