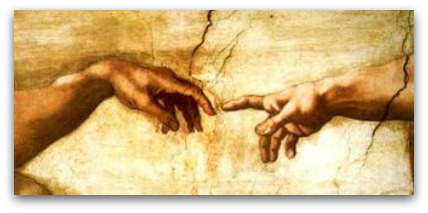 You Always Will Be Safe When You Stay Close To God
For in the day of trouble He will keep me safe in his dwelling; 
He will hide me in the shelter of His tabernacle and set me high upon a rock.
Psalm 27:5 NIV
We can have assurance of our safety in any circumstance. God is always ready to deliver and protect the righteous, always.
The Bible teaches us to control what we say (our tongues). But that is no easy feat for most of us. The book of James tells us that a small bit in a horse's mouth can control it. And a large ship can be steered with only a small rudder. Our words have the same ability as the bit and the rudder. But they also have the destructive power of the tiny spark that sets an entire forest afire.
Our words have so much power, that they set the course for our lives (James 3:6). As you listen to yourself and those around you, you'll quickly discover that many are setting themselves on the wrong course by speaking the wrong words.
So how does this apply to our safety? As we become familiar with God's Word, we will find that God promises to deliver us from every trap of the devil! We don't have to be afraid of deadly diseases like the swine or bird flu because God has promised in His Word to protect us from every deadly plague. He also promises to deliver us.
Psalm 91:3 says, "For it is He who delivers you from the snare of the trapper and from the deadly pestilence (NASB). Deliver is the translation of the Hebrew word natsal. It means to snatch away; to pluck up; to escape; or to rescue. God snatches us out of the middle of troubles sometimes before we are even aware that we are in danger. He rescues us out of every trap that the enemy lays before us.
God has promised us that no deadly thing will harm us even when an enemy threatens to use chemical warfare against us. Jesus said in Mark 16:18, "They [believers] will take up serpents; and if they drink anything deadly, it will by no means hurt them."
We can be as safe as Daniel was in the lions' den in the midst of hungry lions. God will cover us with His wings like a mother hen covers her chicks when danger is near. He will be our shield from every fiery dart of the enemy.
If we want safety and protection, we must speak God's words of safety and protection and choose not to fear. That is not a suggestion. It is a serious divine order. So start speaking "I will not fear sickness, disease, or plagues. I will not fear destruction or evil. I will not fear anything, for God is my refuge and my fortress, and He will deliver me!"
Will you choose to stay safe God's way? Now, that's the choice driven life!
Today's Bible Reading: 
2 Chr 5-7; 1 Tim 4; Psalm 121

Click Here
for your 5 Day Weekly Bible Reading plan!
Subscribe to our FREE Updates as soon as they are published and receive our FREE Report; Click Here
The Most Important Choice You Can Make:
Prayer for Salvation:
God in Heaven, I come to You in the name of Your Son, Jesus. I confess that I haven't lived my life for You. I believe that Jesus is the Son of God. I believe that He died on the cross and rose again from the dead so I might have a better life now and eternal life in heaven. Jesus, come into my heart and be my Lord and Savior. From this day forward, I'll live my life for You to the best of my ability. In Jesus' Name I pray, Amen.
Click Here
if you need more information.