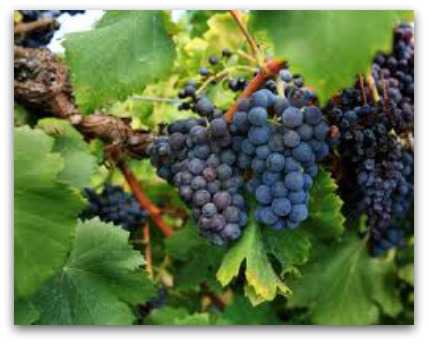 Benefits of Abiding In The Vine
I am the vine, ye [are] the branches: He that abideth in me, and I in him,
the same bringeth forth much fruit: for without me ye can do nothing.
John 15:5 

 

 
What is your source of strength? As Christians, our lifeline is our connection to the Vine, who is Jesus Christ. How do we maintain this connection? Seeking Him, spending time with Him, loving Him; worshipping Him; and thanking Him are just a few of the ways that keep us closely joined with the Lord. Here's what we can expect from our connection with Him:
We will be called His disciples. "You give glory to my Father when you produce much fruit and therefore show that you are my disciples" (John 15:8 GW).

We will bring glory to God. "When you become fruitful disciples of mine, my Father will be honoured" (John 15:8 CEV).

We shall ask what we will, and it shall be done. "If ye abide in me, and my words abide in you, ye shall ask what ye will, and it shall be done unto you" (John 15:7). To abide in God's Word is to delight yourself in His Word. "Delight thyself also in the LORD; and he shall give thee the desires of your heart" (Psalm 37:4). The more we delight and abide in God's Word, the more His desires will be created within us. Then we will pray according to His will (according to His Word) and not according to our own lusts. "And this is the confidence that we have in him, that, if we ask any thing according to his will, he hears us: And if we know that he hears us, whatsoever we ask, we know that we have the petitions that we desired of him" (1 John 5:14-15). God delights in answering the prayers of those who are abiding in Him. Answered prayer brings Him glory.

The joy of Christ will remain in us and be full. "These things have I spoken unto you, that my joy might remain in you, and that your joy might be full" (John 15:11). There is joy that remains with us no matter what happens around us when we are abiding in God's Word, and His Word is abiding in us.

Jesus will no longer call us servants, but friends. "Henceforth I call you not servants; for the servant knows not what his lord does: but I have called you friends; for all things that I have heard of my Father I have made known unto you" (John 15:15). God likes to reveal His will to our hearts and commune with each of us as a friend.

He chooses to ordain us to go and bear fruit that remains. "Ye have not chosen me, but I have chosen you, and ordained you, that ye should go and bring forth fruit, and that your fruit should remain: that whatsoever ye shall ask of the Father in my name, he may give it you" (John 15:16). He chooses to use and promote those bearing His fruit because it glorifies Him.

We won't be cast away, but we'll be saved. "If a man abides not in me, he is cast forth as a branch, and is withered; and men gather them, and cast them into the fire, and they are burned" (John 15:6).

We'll walk in the God-kind of love. "If ye keep my commandments, ye shall abide in my love; even as I have kept my Father's commandments, and abide in his love"(John 15:10).
Will you make a choice to daily abide in Jesus? That's the choice driven life!
Today's Bible Reading: 
Proverbs 14-15; Romans 14

Click Here
for your 5 Day Weekly Bible Reading plan!
Subscribe to our FREE Updates as soon as they are published and receive our FREE Report; Click Here
The Most Important Choice You Can Make:
Prayer for Salvation:
God in Heaven, I come to You in the name of Your Son, Jesus. I confess that I haven't lived my life for You. I believe that Jesus is the Son of God. I believe that He died on the cross and rose again from the dead so I might have a better life now and eternal life in heaven. Jesus, come into my heart and be my Lord and Savior. From this day forward, I'll live my life for You to the best of my ability. In Jesus' Name I pray, Amen.
Click Here
if you need more information.