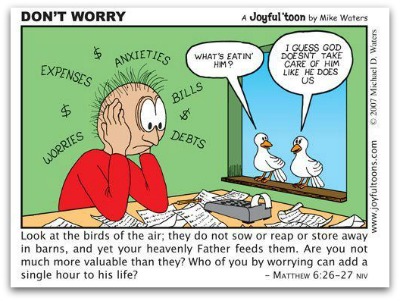 Let God Take Care Of You


 Therefore, humble yourselves [demote, lower yourselves in your own estimation] under the mighty hand of God, that in due time He may exalt you, casting the whole of your care [all your anxieties, all your worries,all your concerns, once and for all] on Him,
for He cares for you affectionately and cares about you watchfully.  
1 Peter 5:6-7  Ampl.
Are you frustrated, worn out, at the end of your rope, yet still dealing with your circumstances by yourself? There's a way out… When anxieties, cares and concerns make you aware that you need God's help, what do you do?
God graciously invites you to come under His protective care. In I Peter 5:6-7 he gives two important steps to make this choice: 1) Humble yourself, and 2) Cast your care on Him.
Humble Yourself
The amplified version of I Peter 5:6-7 expresses the act of humbling oneself as "[demote, lower yourself in your own estimation] under the mighty hand of God." This is a personal acknowledgement that God with His infinite knowledge and resources can handle your concerns better than you can.
The Bible is very clear: we only get God's help when we humble ourselves under His mighty hand.
Cast Your Care
Cast means to throw forcefully. Think of a fisherman casting his fishing line to a far point on a lake. Using his body weight, he leans back and then rolls forward, making a flinging motion with his arm, directing the line far from the boat. Peter, an expert fisherman, tells us to put our body weight into it and forcefully throw the whole of our care, all our anxieties, all our worries, all our concerns, once and for all on Jesus.
Casting your care on Jesus doesn't mean you can be passive. No, it is the starting point of your responsibility to seek and obey God continually about those matters you have surrendered to Him. God won't do for you what you can do yourself. You must do what you can do, and then trust God to do what you can't.
Make a Choice – Either/Or
God has given us the freedom of choice and will allow us "go it alone" if we choose. But there is a better way.
Why would you choose to humble yourself and cast your cares? How can you be sure that God even cares about your situation? The final words of I Peter 5:7 give us this assurance, "for He (Jesus) cares for you affectionately and cares about you watchfully." In other words, you can trust that Jesus loves you and wants the best for you and that He watches over your situation. What a relief! What peace!
At the moment you make a choice to humble yourself and cast your care, asking Him to help you, He releases His power into your situation. Give everything to God and say, "God, I trust You," and rest assured that circumstances are changing and that you can enjoy your life as God works for you behind the scenes.
Will you choose to believe that God will take care of you? Now, that's the choice-driven life!
Today's Bible Reading:
Gen 19-20; Mark 7; Psalm 1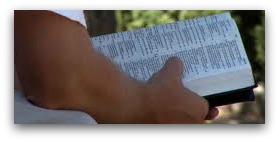 Click Here for your 5 Day Weekly Bible Reading plan!
The Most Important Choice You Can Make:
Prayer for Salvation:
God in Heaven, I come to You in the name of Your Son, Jesus. I confess that I haven't lived my life for You. I believe that Jesus is the Son of God. I believe that He died on the cross and rose again from the dead so I might have a better life now and eternal life in heaven. Jesus, come into my heart and be my Lord and Savior. From this day forward, I'll live my life for You to the best of my ability. In Jesus' Name I pray, Amen.
Click Here if you need more information.