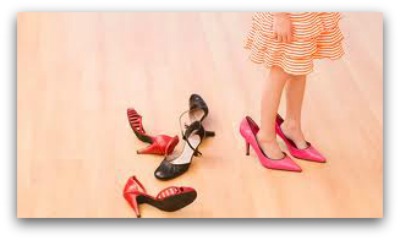 Grow up, Spiritually Mature and
Claim the Promises of His Covenant
When I was a child, I talked like a child, I thought like a child,
I reasoned like a child; now that I have become a man,
I am done with childish ways and have put them aside.
1Cor. 13:11
 
Most Christians desire to fulfil the will of God. They know that they have a covenant with God and that all the promises in that covenant belong to them. The opposing force, the voice of the world, tries to talk them out of their covenant rights and privileges, especially the promises about prosperity and financial provision.

God has prepared a wonderful inheritance for you and me. Those who are mature, responsible and faithful will fully receive it. Gal.4:1-2 shows us that although this inheritance belongs to us, childlike tendencies will hinder us from receiving them. We only receive that which we are mature enough to handle.

Do you think that is unfair? I love my children very much, but I would never give them something knowing they weren't old enough or mature enough to handle it. I wouldn't give my son a motorcycle, if I knew he were way too young for it. I wouldn't give my daughter a sewing machine for instance, if she were way too young for it.
Likewise, our heavenly Father loves us too much to give us things we aren't prepared for. Therefore, it's important that we understand what's needed to walk in the abundant life. People grow in different areas in different ways, but God expects us to progress in all areas of our lives – spiritual, mental, emotional, physical and financial.
We activate our growth by desiring more of God's Word. "As newborn babes, desire the sincere milk of the word, that ye may grow thereby" (1 Peter 2:2). That means, when we are thirsty for the Word, we put a demand on the Holy Spirit, Who causes us to grow. "But grow in grace, and in the knowledge of our Lord and Savior Jesus Christ" (2 Peter 3:18).

Resentment, jealousy and seeking approval are childish and immature actions, which inhibit our ability to receive the covenant blessings.

First Corinthians 13:11 says, "When I was a child, I spake as a child, I understood as a child, I thought as a child: but when I became a man, I put away childish things." Child of God, if you're still carrying a chip on your shoulder because of something that happened in the past, get over it and move on!

Stop being jealous when some of your friends is promoted. Instead, rejoice with them for what the Lord has done for them and believe that you may be next in line. Don't be concerned with what others think of you. "Fear of man" is one of the biggest things from which we need to be set free. We need to fear the Lord instead!

Put away childish behavior so you can walk in your inheritance (Eph. 4:14-15). Grow up and be free from your childish ways in order to fulfil your destiny. If what people think about you moves you more than what God says, then God isn't the Lord of your life. God cannot do anything for you when all you're concerned about is popular opinion.
Prepare yourself to receive the fullness of promises in His covenant with you. Live to please God; grow in maturity. Our destiny is in our Creator's hands, and He has a covenant with us full of blessing and promise. Let's grow up and claim it!
Will you make a choice to grow, mature and set aside those childish aspects? Now, that's the choice-driven life!
Today's Bible Reading:
Judges 4-6; Luke 21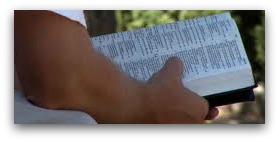 Click Here for your 5 Day Weekly Bible Reading plan!
Subscribe to our FREE Updates as soon as they are published and receive our FREE Report; Click Here
The Most Important Choice You Can Make:
Prayer for Salvation:
God in Heaven, I come to You in the name of Your Son, Jesus. I confess that I haven't lived my life for You. I believe that Jesus is the Son of God. I believe that He died on the cross and rose again from the dead so I might have a better life now and eternal life in heaven. Jesus, come into my heart and be my Lord and Savior. From this day forward, I'll live my life for You to the best of my ability. In Jesus' Name I pray, Amen.
Click Here if you need more information.