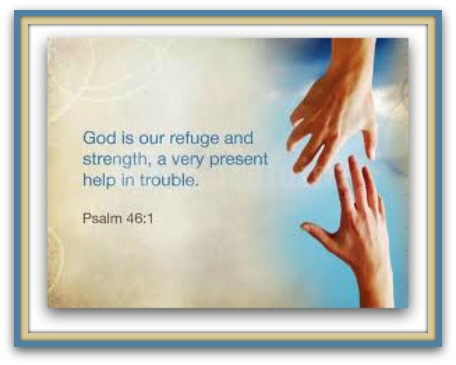 God is Your Only Source for Your Future
and in him you are made full…
Colossians 2:10
God reveals himself mightily to those who recognize that He is their only source of strength and supply. This is the time for us to make the choice to follow Him closely.  Satan is attacking the church as never before.  We can't be victorious if we rely on ourselves.
When we trust and rely on our own ability, we lose hope in the future.  Our lives become unfruitful, and we are unable to recognize God's way to deliverance.  We are especially vulnerable to seeking our own deliverance when under attack. 
From Genesis to Revelation, the Bible is full of stories in which God wins the battle for His people.  Some people like to read the last chapter of a story, first.  Why? So they can know how it turns out.  We can always know how our stories turn out: God makes a way where there is no way.  Pause and take a moment to think on these words:  God makes a way when there is no way. Those who trust His Word are more than overcomers, and will always triumph in the battles they face.
The psalms tell us of David's emotions and experiences as the Lord delivered him from many enemies. David looked to God for strength and supply, and is a powerful witness of God's desire and faithfulness to deliver.
Our own human ability is unreliable for standing up to the enemy's attacks. We are blinded to seeing the good things that God wants to bring our way  (Jeremiah 17:5-6).  Pressure can intensify to the point that we fail to look to Jesus.   Our minds are consumed with the battle, desperately trying to make our own way.  This is not meant to be.
"But blessed are those who trust in the Lord and have made the Lord their hope and confidence. They are like trees planted along a riverbank, with roots that reach deep into the water. Such trees are not bothered by the heat or worried by long months of drought. Their leaves stay green, and they never stop producing fruit" (Jeremiah17:7-8 NIV).
What a contrast exists between those who trust the Lord and those who trust in their own human ability! Heat and drought will not affect them; they will always produce fruit. We find out in whom or in what we trust when face pressure situations.  Our choices affect our ability to receive all the blessing and provision God has for us.
Proverbs 3:5-6 says, "Trust in the Lord with all your heart; do not depend on your own understanding. Seek his will in all you do, and he will show you which path to take." We trust in the Lord, believing His ability and willingness to fight on our behalf.  He then proves Himself mighty in our situation.
Remember this: The end of the story has been written.  You only need to read the right Book.
Today's Bible Reading:
Deut 10-14; Luke 8; Psalm 5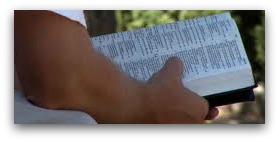 Click Here for your 5 Day Weekly Bible Reading plan!
Subscribe to our FREE Updates as soon as they are published and receive our FREE Report; Click Here
The Most Important Choice You Can Make:
Prayer for Salvation:
God in Heaven, I come to You in the name of Your Son, Jesus. I confess that I haven't lived my life for You. I believe that Jesus is the Son of God. I believe that He died on the cross and rose again from the dead so I might have a better life now and eternal life in heaven. Jesus, come into my heart and be my Lord and Savior. From this day forward, I'll live my life for You to the best of my ability. In Jesus' Name I pray, Amen.
Click Here if you need more information.