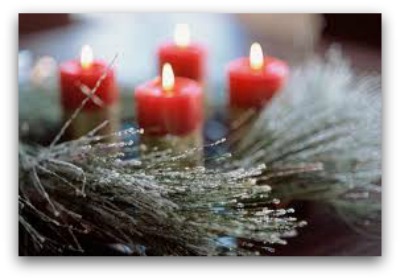 How To Enjoy The Holiday Season with Your Family
by Olga Hermans
The holiday season is a time to spend with loved ones. For some people that means that you celebrate Christmas with family members that you haven't seen for a long time, or maybe spending time with some individuals that you have issues with. We all know how that feels and how much stress that can bring.
This Christmas, I encourage you and myself to celebrate Christmas by demonstrating agape love, which is God's unconditional love. Make a quality choice to make a decision to give your family the best of yourself even if that requires a sacrificial offering of yourself, your time, and your undivided attention.
Maybe your first thing could be to turn off your cell phone and refuse to allow other commitments to distract you from spending quality time with your family. Let your family know that you want to be there for them and do something that they really enjoy by focusing on what makes them feel loved and accepted.
Find out what their plans are for the next year or their most treasured holiday memories; show an interest in what they love. Allow Agape love to guide you in everything that you do; giving the gifts, cooking the meals, and some fun things.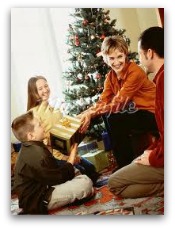 I love to spend time with my family members, the people that I love and that are closest to me. I like to make the holidays memorable by doing exciting things and setting aside time to relax.
We should not allow Christmas to be reduced to a time of materialism, selfish gratification, and stress. That is not what the Holiday season is for. Today, Christmas has lost its meaning because people don't know the real meaning of Christmas any more. So sad. It is the most profound celebration of the year.
The other day I was listening to a classic Christmas song: "And men live for-evermore because of Christmas Day!" I always knew that song, but never really heard what the words in fact were saying. This is a profound message.
But today the hustle and bustle of gift-buying, shopping, and catching the best sale consumes the majority of people around this time of year. However, God's purpose for the Christmas celebration is for us to remember and meditate on the most precious gift of all—Jesus Christ, our Lord and Savior. The gift that makes you live for-evermore.
Our Heavenly Father has given Jesus to humankind as the ultimate gift. We all would be doomed without Him. God loved us all so much that He gave Jesus to us. He came to die for all our sins so we don't have to die; the ultimate sacrifice.
It is so easy for us to get all wrapped up in the receiving aspect of the Holiday season; our focus is on what we can expect to get from someone else. Let's make a shift of focus by imitating what God did through giving Jesus. I believe that this shift of focus would meet everybody's need; love would flow though our families like never before, and everybody would get blessed.
The blessing of Christmas is bigger than a tree, unwrapping presents, and getting everything on our wish list. It is really all about Jesus! He is the One who deserves the glory, honor, and praise for the awesome work He did on our behalf. He gave us the gift of salvation, something we did not earn or deserve.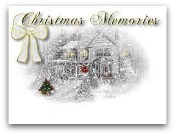 Let's make this Christmas a memory by focusing on other people and purpose to be a blessing to them, just like Jesus was and is, to us. Write down your family members and ask the Lord to show you what you can do to make their lives merrier. After all, it is a Merry Christmas! Find out what and how God wants you to give so He can demonstrate His love to someone through you. This is the true meaning of Christmas.
Please, don't understand me wrong by thinking that I am against receiving gifts and experiencing the joy of getting something you really desire. God wants to bless you too! But in the midst of all that is going on around you, remember the reason for the season. Jesus is the One who gave us the gift of eternal life. Now that is something worth celebrating!
Someone wisely said:

If our greatest need had been information,
God would have sent us an educator;
If our greatest need had been technology,
God would have sent us a scientist;
If our greatest need had been money,
God would have sent us an economist;
If our greatest need had been pleasure,
God would have sent us an entertainer;
But our greatest need was forgiveness, so
God sent us a Savior.
Even if this has been a really tough year for you… perhaps a year of great challenges, we pray that you have a Merry Christmas. We have been redeemed unto God, and we belong to Him. Satan's tyranny no longer reigns over us, we no longer sit in the shadow of death, and because of Christmas Day men live for-evermore. Think about that!
You can subscribe to The Daily Choice which brings an encouraging message 5 days a week to your inbox by clicking here