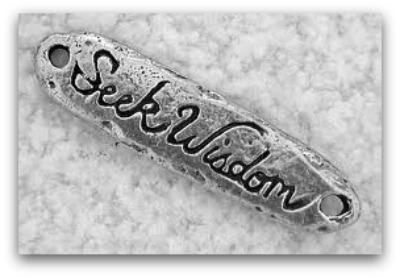 Above All, Seek Wisdom
If you need wisdom, ask our generous God, and he will give it to you.
He will not rebuke you for asking.
James 1:5 NLT



When you're facing a problem, the very first thing you should ask God for is wisdom. Not money. Not power. Not even healing. First, ask for wisdom.

God's wisdom is the key that will unlock every door in your life. It will turn every failure into success. So stop wasting your prayer power begging God for things you think you need, and instead spend time listening to what He has to say about your situation.
Here's how to go about it in three easy steps:

1) Lay out

2) Listen

3) Act.
First: Lay out the entire problem before the Lord, not because He doesn't know what you're going through, but because laying it out helps you. It helps you see things from a more objective point of view.

I remember when I used to take my problems to my father. Somehow, when I was explaining the problem to him, it began to look different to me. I'd get a new perspective, and as I talked, he'd point out areas I hadn't yet considered. Explaining your problems to God, point by point, will help you get a fresh perspective.

Second: Listen for the Spirit of God to advise you. Pay particular attention to what He says through His written Word. Most likely, focusing on your problem has choked the Word of God right out of your heart (Mark 4:18-19). If so, you need to get back to the Bible and start fortifying yourself with the Word of God. Then the Holy Spirit will begin to speak to you through the Word.

As you're listening to the Holy Spirit, be sure to remain teachable. If necessary, be ready to accept rebuke. Be very honest with God. Look for ways in which you've been wrong and confess them to Him. It's all right. Those sins won't come as any surprise to Him. He already knows about them. Confession just gives you the opportunity to get rid of them.

Third: Act on the wisdom God gives you. Let go of your own methods and put His methods into operation. Be obedient. Wisdom is useless unless you act on it.

As you pray today, lay out your problem. Set aside your own ideas and begin seeking the wisdom of God. Listen to what He reveals to you and act on it. Wisdom is the only thing that can permanently solve the problems you've been facing.

Will you choose to set aside your own ideas and begin seeking the wisdom of God and listen to what He reveals to you and act on it?           Now, that's the choice-driven life!
Today's Bible Reading: 
Lev 19-20; Heb 7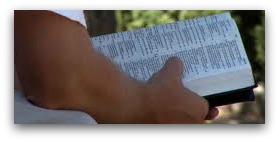 Click Here for your 5 Day Weekly Bible Reading plan!
Subscribe to our FREE Updates as soon as they are published and receive our FREE Report; Click Here
The Most Important Choice You Can Make:
Prayer for Salvation:
God in Heaven, I come to You in the name of Your Son, Jesus. I confess that I haven't lived my life for You. I believe that Jesus is the Son of God. I believe that He died on the cross and rose again from the dead so I might have a better life now and eternal life in heaven. Jesus, come into my heart and be my Lord and Savior. From this day forward, I'll live my life for You to the best of my ability. In Jesus' Name I pray, Amen.
Click Here if you need more information.