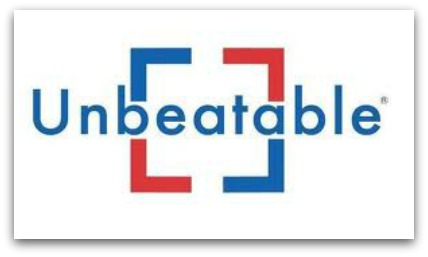 You are Unbeatable
For we do not wrestle against flesh and blood, but against the rulers, against the authorities,
against the cosmic powers over this present darkness,
against the spiritual forces of evil in the heavenly places.
Ephesians 6:12 ESV
Did you know that you were designed to be unbeatable? You were created to be more than a conqueror and yes, UNBEATABLE!
What does that mean? We answer with words such as: winner, victor, champion, legend, determination, and perseverance. All those responses are great. But truthfully, we all go through times when we feel the opposite: inadequate and unqualified. Have you felt that way recently?
Sometimes you go through a week that things are really rough: You go to work; the boss calls you into his office and tells you that you are no longer needed. Thoughts that you are not good enough, you do not have what it takes, and feelings of insignificance may overwhelm you. You may even feel that you have lost your reason and purpose in life.
We all have had moments like this, when we feel defeated. Things don't turn out the way we had hoped. Maybe one of your children is in trouble, or your marriage is failing, or you've been given a scary medical diagnosis.
In these moments we must ask ourselves if we still believe that God has a plan for us. Even when we are released from our job, and the bills are stacking up, and everything looks hopeless. Is there still something on the inside of us that is willing to believe God and hold on?
God has a plan for us, but so does Satan. John 10:10 says, "A thief is only there to steal and kill and destroy. I came so they can have real and eternal life, more and better life than they ever dreamed of" (MSG).
Whose plans do you like best? I like the real and blessed life and I know you do too, otherwise you wouldn't be here reading this post. Satan has a plan for us to stay depressed, to feel inadequate, and to feel insignificant. He is eager to deceive us into believing that we have no gifts, talents or purpose.
I don't know about you, but sometimes I see people who seem to have all the gifts and talents and I feel like God gave that person ALL the talents that exist. If we are not careful we can get in this mode and think "Well, everybody has a gift and a talent, except for me. My talent is just to breathe! Everybody else can build a business, dance, or play hockey, they are good with numbers and statistics, but here I am just talented at breathing."
That is the lie of the devil!! The evil one wants you think that you don't have a gift; you have no purpose; there is no reason to live; you were made by accident; and that you are insignificant. If we believe these lies, we will never fulfill the purpose that God created us to fulfill.
Will you make a choice to believe that you are unbeatable. If you've been discouraged, remind yourself that God is on your side and He has a future and a hope for you. Pick yourself up. Dust yourself off. Continue on the road to your God-given destiny knowing that God is your ally. You are UNBEATABLE!  Now, that's the choice-driven life!
Today's Bible Reading: 
1 Chron 14-16; Acts 24

Click Here for your 5 Day Weekly Bible Reading plan!
Subscribe to our FREE Updates as soon as they are published and receive our FREE Report; Click Here
The Most Important Choice You Can Make:
Prayer for Salvation:
God in Heaven, I come to You in the name of Your Son, Jesus. I confess that I haven't lived my life for You. I believe that Jesus is the Son of God. I believe that He died on the cross and rose again from the dead so I might have a better life now and eternal life in heaven. Jesus, come into my heart and be my Lord and Savior. From this day forward, I'll live my life for You to the best of my ability. In Jesus' Name I pray, Amen.
Click Here if you need more information.