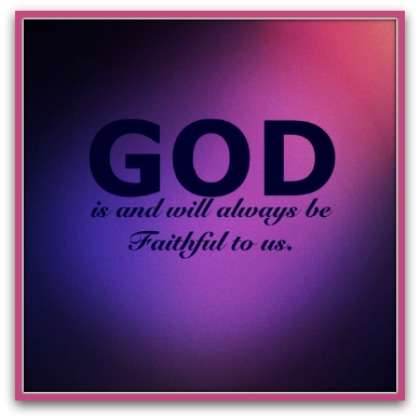 God is ALWAYS our Solution!
Jesus Christ is the same yesterday and today and forever.
Hebrews 13:8 ESV 
Have you ever thought, "Without having to please God, life would be so much easier"? Or this, "If God only would approve of this, I could be on my way"? Our fleshly nature has a mind of its own, and wants God to fall in line with our desires. But God is not a part of our solution, we are a part of His.
He doesn't cause our problems. Through His Word, He chastises or instructs us. He tells us, "If you do this, I'll bless you. If you don't do it, you open yourself up to the strategies of the enemy" (Deut. 28:1-2,15). So, whose fault is it if we choose to do the wrong things and get in trouble? Ours. We make the choices.
When we get stuck in a hard place, it is sometimes hard for us to understand where the real problem lies. We are unable to see that we are the ones who opened the door to our troubles. It is so much easier to think God has dropped the ball. It's called deception.
Have you ever looked back at the Old Testament people and think, "Adam, how could you have been so foolish as not to obey God?" "Israel, why did you keep refusing to listen to the prophets that were sent?"
But we can be just as foolish. We let ourselves get out of the will of God through disobedience, and then when things don't work for us, and we struggle, we ask, "Lord, why did you let this happen to me? How come You're not doing something to get me out of this?"
I'll tell you something that will save you a lot of heartache: It is never God's fault, and He is never your problem. You have to get that truth down in your heart before the hard times come. Then the next time pressure hits and Satan tries to get you to blame God, you can refuse to give in. You won't budge, because you know beyond a shadow of doubt that God is never wrong.
You just say: "Lord, I don't understand what is going on here. But I know that You haven't missed it, because You are faithful. I believe I receive Your wisdom in this situation. Now, I am asking You Lord, to show me what I need to do to establish victory."
At times, you may have thought, " I'm doing everything I can. I have even kept my confession right. I don't know why this isn't working for me. Why isn't God doing something for me?"
The prophet Jeremiah had one of those "Lord, don't You care?" kind of days. You know the kind of day: everything is going wrong, and you feel like praying, "Lord, don't you care about me? Don't you care what they are saying? Don't you care that this is happening to me?"
Jeremiah had to turn to the Lord. He had to get God's Word straight into his heart. He had to rid himself of his vile unbelief, accusing God of not caring enough or not seeing. 
Will you make the choice to be careful not to make that same mistake? Now, that's the choice-driven life!
Today's Bible Reading:
Ruth 1-2; Acts 3;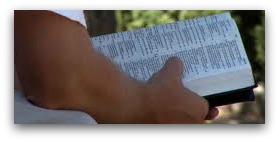 Click Here for your 5 Day Weekly Bible Reading plan!
Subscribe to our FREE Updates as soon as they are published and receive our FREE Report; Click Here
The Most Important Choice You Can Make:
Prayer for Salvation:
God in Heaven, I come to You in the name of Your Son, Jesus. I confess that I haven't lived my life for You. I believe that Jesus is the Son of God. I believe that He died on the cross and rose again from the dead so I might have a better life now and eternal life in heaven. Jesus, come into my heart and be my Lord and Savior. From this day forward, I'll live my life for You to the best of my ability. In Jesus' Name I pray, Amen.
Click Here if you need more information.