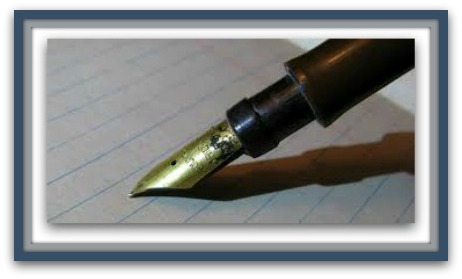 God Keeps a Record
You have kept count of my tossings; put my tears in your bottle. Are they not in your book?
Psalm 56:8 ESV 
God keeps a record of your every obedient act. He is keeping a record of every seed that you have ever sown. You might be thinking that nobody ever notices you for who you are or for what you do, but God has noticed you and has seen everything you've ever done.
And in your time of need, He will make sure that there is somebody to help you through what you are going through. Your generous gifts will come back to you. God saw it when you smiled at somebody who was hurting.

He saw it when you went the extra mile to help someone. He knows when you have given sacrificially, even the money that you needed for yourself.

God is keeping all those records. There may be those in your life who say that it makes no difference whether you give or not. But don't listen to those lies. God will move heaven and earth to make sure that you are taken care of in your time of need.

Do you know the story of Cornelius in the Bible? He was a good man because he prayed often and he gave much to the poor. He and his household became the first recorded Gentile household to receive the Good News and to experience salvation after the resurrection of Jesus.

Why do you think Cornelius was chosen? Why did God pick him for such an honor? The Bible tells us that an angel appeared to him in a vision and told him that his prayers and his alms had come up before God. They had not gone unnoticed. God had kept a record.

Don't let anybody tell you that God doesn't see what you are doing or that your giving is not important. Cornelius was chosen because he was a generous man. When we give, it gets God's attention.
It pleases God when you give. When you desire to help people, He will pour out His favor on your life in a new way. Sometimes we need to do more than pray for others; we need to take action on their behalf.

The Bible says that when we give, God is able to make it all up to us by giving us everything we need and more so that there will not only be enough for our needs, but we will have plenty left over so that we can give to others as well.

God has promised us that when make right choices to give, He will give back to us and then add some more to it. When you are generous to others, God will always be generous with you.
Will you make a choice to be generous? Now, that's the choice-driven life!
Today's Bible Reading:
Judges 7-8; Luke 22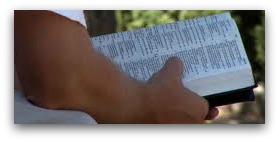 Click Here for your 5 Day Weekly Bible Reading plan!
Subscribe to our FREE Updates as soon as they are published and receive our FREE Report; Click Here
The Most Important Choice You Can Make:
Prayer for Salvation:
God in Heaven, I come to You in the name of Your Son, Jesus. I confess that I haven't lived my life for You. I believe that Jesus is the Son of God. I believe that He died on the cross and rose again from the dead so I might have a better life now and eternal life in heaven. Jesus, come into my heart and be my Lord and Savior. From this day forward, I'll live my life for You to the best of my ability. In Jesus' Name I pray, Amen.
Click Here if you need more information.