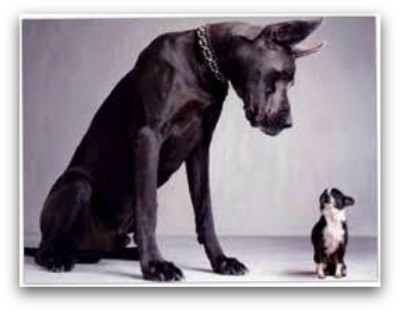 Get Rid of Intimidation
For God gave us a spirit not of fear but of power and love and self-control.
2 Timothy 1:7

Have you ever felt so intimidated that you were sick to your stomach and thought you might faint? Intimidation is powerful. When you're in the grip of this devilish emotion, you feel helpless and don't know what to do.
Intimidation is a type of fearfulness in which we are frightened into submission or made to feel a sense of inferiority to another. When we're intimidated, we want to run away. It's interesting that the Greek word for fear is phobos and first had the meaning of flight as in "to run away"! So intimidation is a type of fear. And fear is an emotion.
There is no doubting that our emotions influence our choices. If we allow our emotions to rule us, the course of our lives, and even our destinies are permanently altered. If intimidation reigns in our lives, we will always want to run away. You'll never reach your potential in life if you're constantly in retreat. Many times we just yield to it without realizing, because we are intimidated, we think it's our only choice.
There are so many people who have died with unfulfilled potential, having experienced very little (if any at all) of the wonderful destiny God had prepared for them. If you tracked each of their lives, you would find that most of them failed to reach their potential in God because they shrank back in fear or intimidation.
Intimidation is one of Satan's "go to" weapons. Why? Because it either paralyses us, or causes us to retreat making us ineffective for God's purposes for our lives.
The Word tells us that Satan is the father of lies – he is a deceiver. Intimidation can be subtle, manifesting in many different ways. But its effects are the same: we are distracted, either frozen in place, or fleeing in the opposite direction of our God-given destiny.
It is crucial to keep our hearts alert and sensitive to the Holy Spirit. He will give us that sense of discomfort; the check in our spirit that tells us that something is wrong. When we yield to His leading, He will tell us when we are about to yield to some kind of fear.
First John 4.18 says, "There is no fear in love (God's love for us), but perfect (growing, maturing) love casts out all fear, because fear has torment. But he who fears has not been made perfect in love."
Fear and love do not live together. There is no fear in love. That means that there also is no intimidation in a heart that is completely convinced that God loves them with all His Heart and will not in any way fail or abandon them in any situation.
Intimidation is a powerful and deceptive emotion that needs to be eradicated from our lives. Make the decision today that with the help of the Holy Spirit, that you will recognize and take action when faced with intimidation.
Next steps
What scripture verses can you find that help you stand strong in the face of intimidation? Write them down. Memorize them. And watch intimidation flee.
Will you do that?  Now, that's the choice-driven life!
Today's Bible Reading:
Joshua 22-24; Luke 19; Psalm 116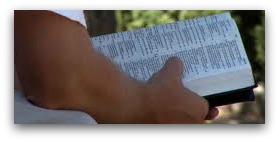 Click Here for your 5 Day Weekly Bible Reading plan!
Subscribe to our FREE Updates as soon as they are published and receive our FREE Report; Click Here
The Most Important Choice You Can Make:
Prayer for Salvation:
God in Heaven, I come to You in the name of Your Son, Jesus. I confess that I haven't lived my life for You. I believe that Jesus is the Son of God. I believe that He died on the cross and rose again from the dead so I might have a better life now and eternal life in heaven. Jesus, come into my heart and be my Lord and Savior. From this day forward, I'll live my life for You to the best of my ability. In Jesus' Name I pray, Amen.
Click Here if you need more information.