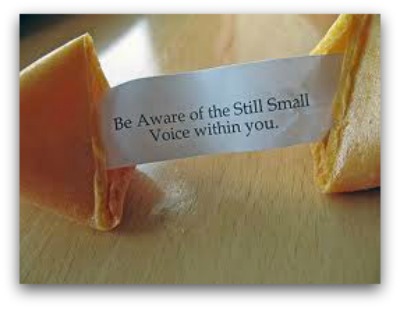 Are You Listening to That Still, Small Voice?    
 ... but the LORD was not in the fire: and after the fire a still small voice.
1Kings 19:12 KJV
Can you imagine how different your life would be if you could know God's direction for every situation? That makes you want to listen to the still, small voice, God speaking to you through your spirit, right? 
You can train yourself to become more alert to hear and obey the Spirit's promptings. You can create a habit of allowing the Spirit of Truth to reveal the will of God to you.  And believe me, that's a habit God wants you to have! 
One of the first things that you want to do in strengthening your ability to hear the promptings of the Holy Spirit is to spend more time in prayer.  I myself aim for spending at least the first hour of my day in the Word and in prayer (Matt. 26:40).   I've heard reports of many others having the same prompting: God is calling them and directing them to more prayer.  God is calling them to come to Him and seek Him and His kingdom first, and all the other things will be added to them. 
Another thing you can do is pay attention to whom you ask for advice.   Sometimes, if we are not careful, we give more weight to others advice than to what God speaks to us through our spirits. We are human, and I understand that, but we must first talk to God about our problem and be ready to listen for His solution.  You mute the voice of the Spirit by praying, and then going back to seek the counsel of friends for their answers before you've had a chance to hear from God. 
I remember times when my children asked for my advice and I poured all my wisdom into guiding them.   But then they turned to their friends as soon as our conversation was over, essentially discounting my advice.  Sometimes, that was very frustrating to me.  Wouldn't it be for you? 
1 John 2:27 confirms that we can trust God to instruct us without needing constant reassurance from others. If we are in Christ, on the inside of us we have an anointing that abides to guide and direct our lives. 
So what happens when your spirit becomes aware of God's leading?
Suddenly you become aware of something that quickens you to do or speak a certain thing. Or you know that you need to go and forgive somebody for something that he or she did to you. Or all of a sudden, you realize that you need to stop speaking certain things and be a more merciful and kind to people around you. 
Then there are even times that we become aware of certain things even before you know what the Word says about them. That's because the Holy Spirit is inside you teaching you the truth. He speaks into your spirit. 
It's such a privilege to know that God has given the Holy Spirit to all of us and not just to pastors or other ministers. He's given His Spirit to all of us. And if we'll just learn to be sensitive to His voice, He'll guide us into all truth! 
Think about how different your life would be if you clearly heard and acted on the Spirit's promptings! Doesn't that just make you want to listen to the Spirit? Doesn't that make you want to be on the keen edge of what God is saying?
Will you make a choice today to tune your ear to His still small voice within you and honor Him and thank Him for everything that He tells you to do and then be quick to obey? Now, that's the choice-driven life!
Today's Bible Reading:
Deut 32-34; Luke 13; Psalm 13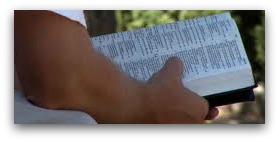 Click Here for your 5 Day Weekly Bible Reading plan!
Subscribe to our FREE Updates as soon as they are published and receive our FREE Report; Click Here
The Most Important Choice You Can Make:
Prayer for Salvation:
God in Heaven, I come to You in the name of Your Son, Jesus. I confess that I haven't lived my life for You. I believe that Jesus is the Son of God. I believe that He died on the cross and rose again from the dead so I might have a better life now and eternal life in heaven. Jesus, come into my heart and be my Lord and Savior. From this day forward, I'll live my life for You to the best of my ability. In Jesus' Name I pray, Amen.
Click Here if you need more information.