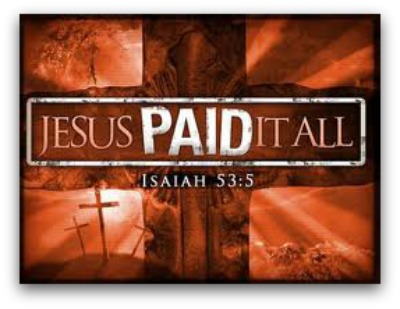 No Condemnation
There is therefore now no condemnation for those who are in Christ Jesus.
Romans 8:1 ESV



As God's child, you can experience freedom from condemnation. Your Father does not condemn you for things done in the past, because all judgement for sin was placed on Jesus. As you put your faith in the blood of Jesus, you are cleansed from all sin.
The Holy Spirit's role is to convict you of sin and point you to Jesus. The conviction of the Holy Spirit will lead men and women into faith and freedom. The opposite is true of condemnation. It causes you to focus on your sin and away from the forgiveness found in the cross.
Condemnation only leads to fear and bondage. Conviction leads to repentance, life, and peace. The difference is profound. Conviction leads to life and condemnation leads to death.
When you experience condemnation, use Romans 8:1 as a weapon: "There is therefore now no condemnation to them which are in Christ Jesus, who walk not after the flesh, but after the Spirit" (KJV).
Walking after the flesh is depending on yourself. Walking after the Spirit is depending on God. Remind Satan and yourself that you do not walk after the flesh, but after the Spirit.
When you fail, and you probably will, it doesn't mean that you are a failure. It only means that you are still learning, and do not do everything right yet. We must all accept that we have strengths and we have weaknesses.
Be open to God, so that He can be your strength on your weak days. Be sensitive and responsive to the Holy Spirit's convicting prompts and remind the devil of Romans 8:1 when he throws condemnation in your face.
Conviction = life. Condemnation = death. It's as simple as that.
Today's Bible Reading:
Num 19-21; Col 4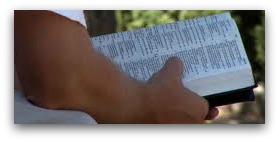 Click Here for your 5 Day Weekly Bible Reading plan!
Subscribe to our FREE Updates as soon as they are published and receive our FREE Report; Click Here
The Most Important Choice You Can Make:
Prayer for Salvation:
God in Heaven, I come to You in the name of Your Son, Jesus. I confess that I haven't lived my life for You. I believe that Jesus is the Son of God. I believe that He died on the cross and rose again from the dead so I might have a better life now and eternal life in heaven. Jesus, come into my heart and be my Lord and Savior. From this day forward, I'll live my life for You to the best of my ability. In Jesus' Name I pray, Amen.
Click Here if you need more information.