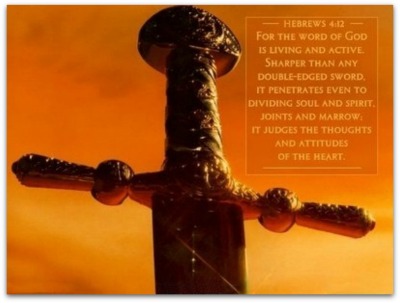 The Truth Will Set You Free — Not the Facts
"Beloved, I pray that you may prosper in all things and be in health, just as your soul prospers.
For I rejoiced greatly when brethren came and testified of the truth that is in you,
just as you walk in the truth.
I have no greater joy than to hear that my children walk in truth"
3 John vs. 2
Do you want to know the truth? Then, you must make a choice to know the truth. Why? Because the truth is important to God (it gives Him great joy for his children to walk in truth) and if it is important to God, it should be important to you.
What does it mean to "know the truth"? Don't mix up facts with truth. God speaks the truth in His Word. Mankind, most generally, speaks in facts. So for example, the doctor may give you the facts of your medical report, but God's Word says "By His stripes, you are Healed." That's the truth.

How many times have you heard it said, "You shall know the truth and the truth shall set you free" ? When people quote that scripture, they sometimes don't quote the complete Word because it might be inconvenient to them. The full text of Jesus' words in John 8:31,32 says, "If you abide in My Word, you are My disciples indeed. And you shall know the truth, and the truth shall make you free."

Here's the sequence Jesus lays out:
1) IF you abide (continue) in His Word
2) THEN you are His disciple and
3) THEN you know the truth, and
4) THEN you are made free.

Abiding in His Word means that you believe everything that is written in it and trust (take action) on what you believe. When you read that God has healed you, then you must believe it. When you read that God wants to prosper you, you must believe it. God's word is filled with promises, that when believed, will flood your life to overflowing with good.

It is only when you make the choice to believe the truth that you can receive those awesome promises. Only when the Word dwells in you richly and you completely abide and trust in what He says will His Word come alive and work in your life.

Knowing the facts about a particular circumstance will not set you free. Knowing all the gossip will not set you free. In fact it will bind you.
Will you choose to believe that only the truth of the Word of God, made alive in your heart, will set you free?  Now, that's the choice-driven life! 


Today's Bible Reading: 
Leviticus 1-3; Heb 2; Psalm 27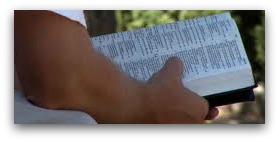 Click Here for your 5 Day Weekly Bible Reading plan!
Subscribe to our FREE Updates as soon as they are published and receive our FREE Report; Click Here
The Most Important Choice You Can Make:
Prayer for Salvation:
God in Heaven, I come to You in the name of Your Son, Jesus. I confess that I haven't lived my life for You. I believe that Jesus is the Son of God. I believe that He died on the cross and rose again from the dead so I might have a better life now and eternal life in heaven. Jesus, come into my heart and be my Lord and Savior. From this day forward, I'll live my life for You to the best of my ability. In Jesus' Name I pray, Amen.
Click Here if you need more information.