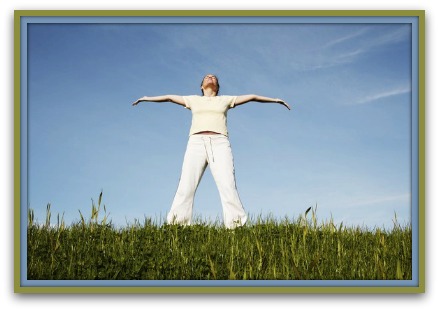 God Chooses You Even If People Overlook You
Even before he made the world, God loved us and chose us in Christ to be holy
and without fault in his eyes.
Eph.1:4


Has the enemy been whispering in your ear, telling you that your life is insignificant, that God has overlooked you? You've done your best, yet have not seen the results you anticipated. You've been through some disappointments, and now you're tempted to think, "Oh, what's the use? Things will never change. I'll never accomplish my dreams." Stop right there! DO NOT believe those lies.

You are hand picked by God. When you go through setbacks or when you feel insignificant, remember, God is working behind the scenes for your good. You may not able to imagine how circumstances can change, but God has a plan, and He can make a way.

When you stay in faith, you can overcome any obstacle and accomplish everything God has planned for you. Even when change looks impossible. Even when you've made poor choices and see no way out, God's hands are never tied. His power is unlimited. Nothing is too difficult for Him.

Not only are His hands free to help you today, they are stretched out toward you, motioning "Come to me." He can turn around any situation. With God's help, you are an overcomer. He can open up the right doors and cause the right people to give you favour. God can soften hard hearts.

You may not see a way, but that doesn't mean there's no way. Your job isn't to try to figure it all out; your job is to trust and believe God, knowing that we are people of destiny, chosen and equipped for His purposes. 
Will you choose to stay in faith and know that God has chosen you, even when people overlook you?  Now, that's the choice-driven life!

Today's Bible Reading: 
Exodus 38-40; Hebrews 1;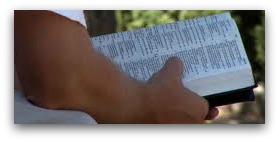 Click Here for your 5 Day Weekly Bible Reading plan!
Subscribe to our FREE Updates as soon as they are published and receive our FREE Report; Click Here
The Most Important Choice You Can Make:
Prayer for Salvation:
God in Heaven, I come to You in the name of Your Son, Jesus. I confess that I haven't lived my life for You. I believe that Jesus is the Son of God. I believe that He died on the cross and rose again from the dead so I might have a better life now and eternal life in heaven. Jesus, come into my heart and be my Lord and Savior. From this day forward, I'll live my life for You to the best of my ability. In Jesus' Name I pray, Amen.
Click Here if you need more information.