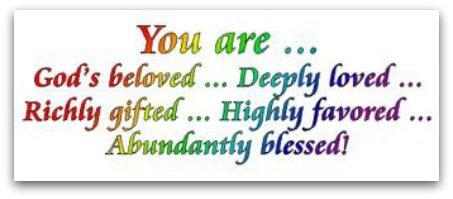 God Wants You To Know That You Are His Beloved
What, then, shall we say in response to these things? If God is for us, who can be against us?
Romans 8:31
All of us feel unloved at times. Some of us take that emotion to extremes, feeling that everyone is against us; no one loves us – not even God. It's a recipe for a pity party. Do you recognize the feeling? And we know that feelings lie…
What Jesus did for us on the cross put God on our side forever! The Bible tells us that God is always for us, and for that very reason, nobody can prevail against us.
Of course, the enemy is tricky and likes to play with your mind especially when you experience some challenges in your life such as job loss, divorce or death. You need to know what the blood of Jesus did for you, because nobody, not your neighbour, not a co-worker, not a demon and not the devil himself can prevail against you!
The moment the devil comes against you and throws apples at you, God will make applesauce out of them, just for you! God is able to turn a desperate situation into the best situation for you. He gives beauty for ashes (Isaiah 61:3).
God desires to transform your stumbling blocks into great stepping-stones that exceed your imagination of what is possible. God always goes to work immediately when something bad happens to you. He changes circumstances, but most of all He changes you! He creates an awesome testimony out of the test that you are going through.
He may be in the process of making a masterpiece out of the mess that you are in. One thing is for sure; He is always on your side! God can and will do what you can't do.
God wants you to know you are special. He desires for you to understand how valuable you are to Him. Realize that there is no one on this planet who loves you more than He does.
Most people acknowledge God's awesome power, but they doubt in their hearts that God loves them. You need to know that God loves you as much as He loves Jesus. Imagine that! When you realize that you are God's beloved, miracles begin to happen.
When you face challenges, yet believe God is on your side, you will look at God as the solution instead of focusing on the problem. Then you will see God move on your behalf.
Meditate on God's love for you and be aware of how He works things out for your good. It will reinforce your conviction of His deep love for you. When you are convinced how much God loves you, you will begin to see His favor on your life and answers to your prayers.
Will you choose to allow God's love to embrace you? Now, that's the choice-driven life!
Today's Bible Reading:
Dan 4-6; John 18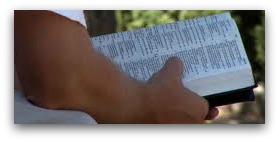 Click Here
for your 5 Day Weekly Bible Reading plan!
Subscribe to our FREE Updates as soon as they are published and receive our FREE Report; Click Here
The Most Important Choice You Can Make: Prayer for Salvation: God in Heaven, I come to You in the name of Your Son, Jesus. I confess that I haven't lived my life for You. I believe that Jesus is the Son of God. I believe that He died on the cross and rose again from the dead so I might have a better life now and eternal life in heaven. Jesus, come into my heart and be my Lord and Savior.
From this day forward, I'll live my life for You to the best of my ability. In Jesus' Name I pray, Amen.
Click Here
if you need more information.