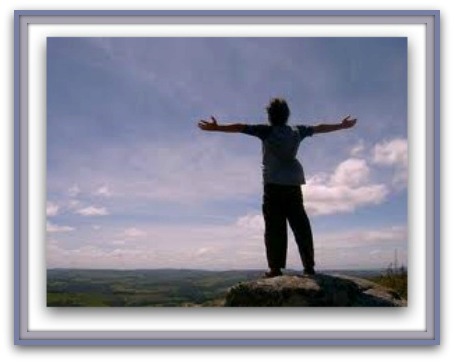 Your Deliverance is HERE!
When the righteous cry for help, the Lord hears and delivers them out of all their troubles.
Psalm 34:17 ESV
As we will read in the book of Exodus, we will read a story of deliverance, a story of people who broke free from oppression because they cried out to God and God heard their cry. They broke free from tyranny and cruelty and began a journey to the land flowing with milk and honey; the good land that God had promised them and so can you!

The book of Exodus is one amazing scene after another. Burning bushes, dividing seas, manna falling, quail scampering; the plagues, the slaves, the pharaoh, the fire and so much more.

Exodus teaches us how God brings us out of situations that keep us in bondage in order to take us into something better.
God told the Israelites to dip a brush into a bowl of lamb's blood and streak it over the doorpost. "Do it", they were told, "and the angel of death will pass over". They did just that and the angel of death passed over their house. That is the highlight of Exodus.

Just as God prepared Moses to deliver Israel, He sent Jesus to be our deliverer. Jesus is our salvation. Salvation is God doing for us what we can't do for ourselves. Salvation is the biggest word in the vocabulary of the people of God.

In the book of Exodus we read a powerful and dramatic and true story of God working salvation. It is significant that God shows us what salvation means to us by a story. The whole book draws us into a story with a plot and characters.

This is a story that God uses to draw whoever is in trouble out of the mess they're in, into the kingdom of salvation. We can read about an obscure and severely brutalized people who are saved from slavery into a life of freedom.

As you read Exodus, think about the ways God is leading you out of an area of bondage or oppression in your life right now and determine that you will follow Him faithfully. 
Will you allow God to teach you how to trust Him and how to follow Him as He leads you into the land of milk and honey, where the blessing flows freely? Now, that's the choice-driven life!


Today's Bible Reading: 
Exodus 1-3; Gal 5;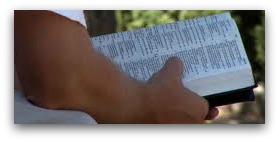 Click Here for your 5 Day Weekly Bible Reading plan!
Subscribe to our FREE Updates as soon as they are published and receive our FREE Report; Click Here
The Most Important Choice You Can Make:
Prayer for Salvation:
God in Heaven, I come to You in the name of Your Son, Jesus. I confess that I haven't lived my life for You. I believe that Jesus is the Son of God. I believe that He died on the cross and rose again from the dead so I might have a better life now and eternal life in heaven. Jesus, come into my heart and be my Lord and Savior. From this day forward, I'll live my life for You to the best of my ability. In Jesus' Name I pray, Amen.
Click Here if you need more information.