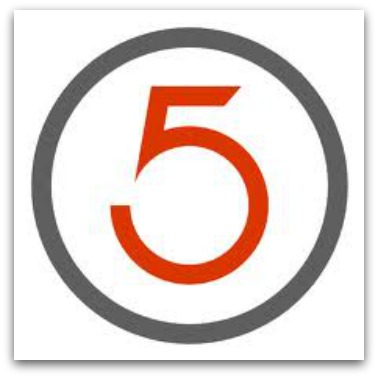 Five Qualities Of A Finisher
A righteous person may fall seven times, but he gets up again.
However, in a disaster wicked people fall.
Proverbs 24:16 (GW)
What's the most important character trait to reaching your destiny – the finish line of your goal, project or dream? A finisher is someone who moves beyond his/her own thoughts and ideas and takes action. "I give up" is not in the finisher's vocabulary. They know that a stumble is not fatal. It's just another opportunity to get back up and succeed. Finishers may fall, but they get back up and continue, determined to cross the finish line.
As you run your race, you will have many opportunities both to trust and to doubt God. If you stumble in your faith, don't give up the race. Is it a sacrifice to get back on course? Yes, it takes a strong will to get back up after you have struggled or even fallen and lots of effort to regain momentum. Is it worth it? Of course it is.
Most people who experience great success with God are not been perfect, but they are faithful. They are finishers. And their persistence is fuelled by their belief that God loves them. You must settle in your mind that God wants to see you succeed. He is not against you; He is for you. He is not looking to take from you; He is looking to give to you. The Word says it gives God great pleasure to see you prosper (Psalm 35:27).
Look around you at successful people who you know or admire. Did they achieve their success easily? Probably not. Crossing the finish line requires saying "no" to the flesh and "yes" to the Spirit.
Here are five qualities of finishers:
1. They are hard-working.
2. They are willing to work in unpleasant and inconvenient circumstances.
3. They are adaptable to changes that will improve their performance.
4. They are proud of what they have done, but aren't so satisfied that they stop prematurely.
5. They persist until they have crossed the finish line!
Finishers make the world go around. We write about them. We talk about them. We are amazed by their focus, tenacity and accomplishments. What do they have that non-finishers don't?
Determination. Your soul (mind, will and emotions) can cement your determination to be a finisher. Go for it!
Will you choose to be a finisher, no matter the cost? Now, that's the choice-driven life!
Today's Bible Reading: 
2 Chr 24; 2 Kings 12; Matt 9; Psalm 50

Click Here
for your 5 Day Weekly Bible Reading plan!
Subscribe to our FREE Updates as soon as they are published and receive our FREE Report; Click Here
The Most Important Choice You Can Make:
Prayer for Salvation:
God in Heaven, I come to You in the name of Your Son, Jesus. I confess that I haven't lived my life for You. I believe that Jesus is the Son of God. I believe that He died on the cross and rose again from the dead so I might have a better life now and eternal life in heaven. Jesus, come into my heart and be my Lord and Savior. From this day forward, I'll live my life for You to the best of my ability. In Jesus' Name I pray, Amen.
Click Here
if you need more information.