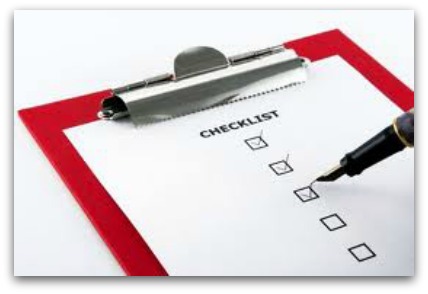 Five Things God Wants to Do for You
because he hath known my name. He shall call upon me, and I will answer him:
I will be with him in trouble; I will deliver him, and honour him.
Psalm 91:14–15
Are you waiting for God to act on your behalf? God desires to do good things for us. So, why are we not seeing good things come to pass? One condition is that we must set our love upon Him.
In Psalm 91:14 and 15, there are five things El Shaddai—the God who is more than enough—said He will do for us when we set our love upon Him. Let's find out!
1. "I will deliver him." The God who we serve is more than enough and He will deliver us. God told Abraham that his descendants would be sojourners in a foreign land for four hundred years, but He promised, "I will bring them out with a strong hand." And He brought them out with a strong hand. He is still the same delivering God today! He is more than enough!
2. "I will set him on high, because he has known my name." When we love God and know His Name, He will honor us and set us on high. God is so far beyond our ability to grasp, that He has called Himself by many names throughout the Old Testament. Knowing His Name means that we experience His person as expressed by his names: our Shepherd, our Healer, our Sanctifier etc. What a blessing we receive from knowing God by his Names. He promises to set us on high. I don't know about you, but I want to be set on high — where the devil and circumstances and problems of this world can't touch me!
3. "He shall call upon me, and I will answer him." God will hear and answer our prayers! He has promised us that throughout the Bible (Jeremiah 33:3). We can freely remind God of His promises! He is faithful to cause them to come to pass in our lives. God doesn't want us to worry or be anxious about a thing. He is El Shaddai – the one who is more than enough. He is the same yesterday, today and forever (Hebrews 3:8). And He said, "Because he has set his love upon Me, I will answer him."
4. "I will be with him in trouble; I will deliver him." God didn't say we would be free from trouble just because we're born again and filled with the Spirit. He told us many times that the world is going to persecute us. They're going to speak evil about us. He told us that the devil would put pressure on us everywhere we go. Given that trouble is inevitable, what an assurance God gives to be with us in the midst of our troubles and deliver us!
5. "I will honor him." This is awesome. Imagine the highest dignitary that you can and then imagine that person honouring you! That would be rubbish compared to being honoured by Almighty God. Yet He says just that in verse 15, "I will honor him" (Psalm 91:15). Being honoured by God – what a thing to contemplate!
Will you make a choice today to thank and praise Him for delivering you, for setting you on high, for answering you when you call, for being with you and delivering you in the time of trouble, and for honoring you? Now, that's the choice driven life!
Today's Bible Reading: 
2 Kings 4-6; Matt 5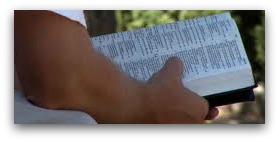 Click Here
for your 5 Day Weekly Bible Reading plan!
Subscribe to our FREE Updates as soon as they are published and receive our FREE Report; Click Here
The Most Important Choice You Can Make:
Prayer for Salvation:
God in Heaven, I come to You in the name of Your Son, Jesus. I confess that I haven't lived my life for You. I believe that Jesus is the Son of God. I believe that He died on the cross and rose again from the dead so I might have a better life now and eternal life in heaven. Jesus, come into my heart and be my Lord and Savior. From this day forward, I'll live my life for You to the best of my ability. In Jesus' Name I pray, Amen.
Click Here
if you need more information.