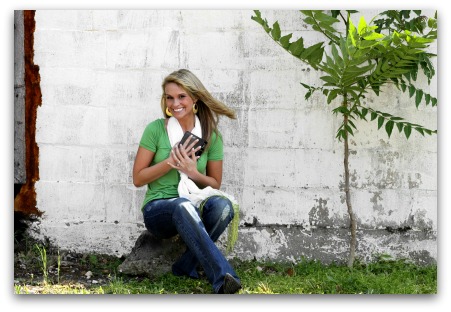 Self Acceptance Through Belief in God's Love
Do not merely desire peaceful relations with God, with your fellowmen, 
and with yourself, but pursue, go after them!.
1 Peter 3:11 (AMP)
Here's a deep question: Do you like yourself? Many people don't like themselves. Isn't that sad? We all need God's help to be whole emotionally, mentally, spiritually and socially. When we don't like ourselves, it colors our thinking and impacts our choices.
You may realize that you don't like yourself, while others don't even have a clue that the problems in their lives stem from this root cause. Rejecting ourselves does not improve our situations. It actually multiplies our problems.
Self-rejection, and even self-hatred, is the root cause of many relationship problems. God wants us to have great relationships. He desires to have a very close and intimate relationship with us. If you really look at it, you will see that the Bible is a book about relationships. First Peter 3:11 confirms this, instructing us to go after good relationships with God, others and ourselves.
How do we pursue peaceful relations with God? First, we must accept ourselves because God accepts us. We must believe that He loves us and His love is unconditional. Despite what our emotions may bias us to believe, it is our choice to accept his love. God's unconditional love is a profound revelation and not to be taken lightly. God is always the same and His love for us is always perfect.
We can know that His love is constant and always there for us…BUT we must also receive it. Many times our willingness to receive God's love is the stumbling block. Because we feel unworthy of His love, we punish ourselves by not accepting it.
When we do receive God's love, we actually take into ourselves what He is offering. As we receive His love, His love then resides within us. Wow!! As we become filled with God's love, we are equipped to be excellent and especially skilled at loving. So through belief in and acceptance of God's love for us we can truly love others and ourselves.
Will you choose to believe AND accept God's love? Now that's the choice driven life!
Today's Bible Reading:
1 Kings 13-14; 2 Chr 12; Titus 2; Ps 47

Click Here
for your 5 Day Weekly Bible Reading plan!
Subscribe to our FREE Updates as soon as they are published and receive our FREE Report; Click Here
The Most Important Choice You Can Make:
Prayer for Salvation:
God in Heaven, I come to You in the name of Your Son, Jesus. I confess that I haven't lived my life for You. I believe that Jesus is the Son of God. I believe that He died on the cross and rose again from the dead so I might have a better life now and eternal life in heaven. Jesus, come into my heart and be my Lord and Savior. From this day forward, I'll live my life for You to the best of my ability. In Jesus' Name I pray, Amen.
Click Here
if you need more information.