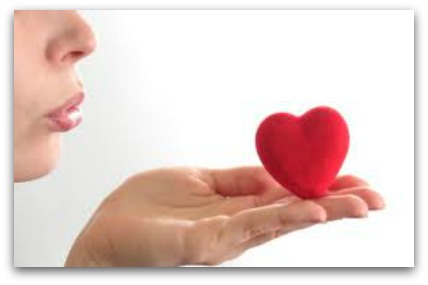 The Principle of Heart-Mouth Connection

In Matthew 12, Jesus, speaks to the Pharisees saying:
O generation of vipers, how can ye, being evil, speak good things? for out of the abundance of the heart the mouth speaketh. A good man out of the good treasure of the heart bringeth forth good things:
and an evil man out of the evil treasure bringeth forth evil things.
Matthew 12:34,35 KJV (emphasis mine)

We all want to be the "good man" who brings forth "good things." In Matthew 12:34,35 we see the Kingdom principle that determines whether we bring forth good things or evil things: out of the abundance of the heart the mouth speaks. We can't change the way the principle operates. Out of the mouth comes the overflow of the heart. Although the King James uses the word treasure of the heart, its meaning in the original Greek can also be interpreted as a deposit of the heart. Whatever is deposited in our hearts will eventually overflow. And what comes out of our mouths sets our futures in motion.
The world, life and its circumstances constantly bombard our minds. Satan would like for us to take in (or accept as a heart deposit) any thought that pops into our mind. And of course, as the father of lies, he wants us to believe his lies and distortions.
When we accept these lies, and deposit them in our hearts, it is only a matter of time before they overflow from our hearts and minds through our mouths. His assault on our minds is seldom a one-time event. He comes at us from multiple directions, trying to get us to take that deposit into our hearts. Once it's in our hearts, it's only a matter of time before he can move on to the next step of getting up to speak those thoughts aloud.
When we are faced with negative or even evil deposits, we have a choice to make. It is wise to be prepared to exercise the life-affirming choice by being filled with God's Word, being ready to cast down our negative thoughts and doing so immediately.
With regard to recognizing and rejecting Satan's lies, we must not be hungry, but filled with God's Word. Have you ever heard the advice, "Don't go to the grocery store hungry"? Why? Because when we're hungry, we are more likely to fill our carts with items we neither need nor want. When we are "full" of God's Word, it's less likely that we'll fall for distortions and untruths. There is simply no room for Satan's lies.
Another way we can be prepared to make right thought choices is to activate Second Corinthians 10:5 in our spirits. Speak to your negative thoughts and say: "You have no place in my heart and mind. You are contrary to the knowledge of God. I take you captive and you must be obedient to Christ."
Finally, don't play with the fire of negative thoughts. Immediate action is required to prevent unwanted thoughts from taking root. It is so much easier to refute a negative thought immediately, than later when it is well-established. Imagine negative thoughts as a barbed hook. Once embedded, removing them causes a lot of pain.
Will you choose to guard your heart and mind from thoughts that are contrary to the will of God? Now that's the choice driven life!
Today's Bible Reading:
Eccl 10-12; 2 Tim 4

Click Here
for your 5 Day Weekly Bible Reading plan!
Subscribe to our FREE Updates as soon as they are published and receive our FREE Report; Click Here
The Most Important Choice You Can Make:
Prayer for Salvation:
God in Heaven, I come to You in the name of Your Son, Jesus. I confess that I haven't lived my life for You. I believe that Jesus is the Son of God. I believe that He died on the cross and rose again from the dead so I might have a better life now and eternal life in heaven. Jesus, come into my heart and be my Lord and Savior. From this day forward, I'll live my life for You to the best of my ability. In Jesus' Name I pray, Amen.
Click Here
if you need more information.