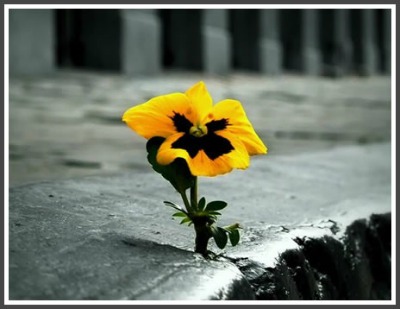 Faith Perseveres to Fulfilment
"For I know the plans I have for you," declares the LORD, 'plans to prosper you
and not to harm you, plans to give you hope and a future."
Jeremiah 29:11 (NIV)
All our hopes and dreams are given to us by God. He has dropped His plans and desires in our hearts.
God wants His plans to become our plans and His ways to become our ways. It is His custom designed path to happiness and fulfillment. But it's our choice whether to pursue what He's put in our hearts.
It is our responsibility to believe, receive, cultivate, and protect what He has given us. It may take time to clear away the clutter of genuine missteps and trying to please others. But if we seek God and continue in faith, we'll discover the life we were born to live.
What prevents us from seeing our God-given dreams become reality? There are always obstacles and pitfalls along the way. It takes faith to persevere and see our dreams fulfilled.
Joseph is a key example of how we are to nurture and persevere with the dreams God has placed in our hearts. He received a dream from God, but didn't really understand its far-reaching significance. He saw it in terms of himself and his family. Yet God was going to use Joseph to save his nation (Genesis 37:5-11). Joseph unwisely shared the dream with his brothers, and that was the beginning of many obstacles to the fulfillment of the dream.
He faced setback after setback that would make it appear that his God-given dream was only in his imagination. But Joseph guarded his heart in the midst of all the setbacks, staying on track to see his desires and dreams come to pass. The last big hurdle Joseph had to face was forgiveness. He could have harboured bitterness against his brothers for betraying him, but He chose to see it all as being used of the Lord.
We too will face opposition on our journey to see our dreams fulfilled. Like Joseph, we should plan for setbacks, and continue to guard our hearts – especially from unforgiveness and bitterness. In the end, we too will be able to testify "you meant me harm, but God used it for good" (Genesis 5:20).
Are setbacks causing you to doubt the dream God has placed in your heart?
Will you choose to guard your heart and persevere to its fulfilment? Now that's the choice driven life!
Today's Bible Reading: 
Song of Sol 7-8; 2 Thess 2; Psalm 127

Click Here
for your 5 Day Weekly Bible Reading plan!
Subscribe to our FREE Updates as soon as they are published and receive our FREE Report; Click Here
The Most Important Choice You Can Make:
Prayer for Salvation:
God in Heaven, I come to You in the name of Your Son, Jesus. I confess that I haven't lived my life for You. I believe that Jesus is the Son of God. I believe that He died on the cross and rose again from the dead so I might have a better life now and eternal life in heaven. Jesus, come into my heart and be my Lord and Savior. From this day forward, I'll live my life for You to the best of my ability. In Jesus' Name I pray, Amen.
Click Here
if you need more information.