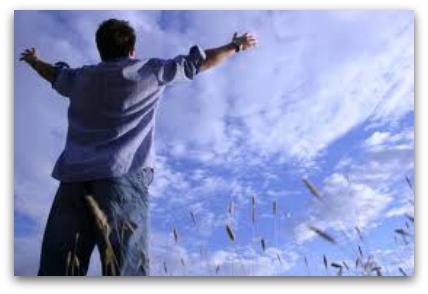 Four Keys To Confident Prayer
And this is the confidence that we have in him,
that, if we ask any thing according to his will, he heareth us; and if we know that he hears us,
whatsoever we ask, we know we have the petitions that we desired of him.
I John 5:14,15
You've probably heard it said that every failure is a prayer failure. Prayer is a central pillar of our Christian faith. If we don't pray, nothing significant will happen. So, if you are serious about accomplishing what God has given you to do, you need to pray. Today I'd like to focus on four aspects of prayer that will increase your confidence.
1. Pray in the knowledge that you are a house of prayer – Isaiah 56:7
In the Old Testament, the temple of God was the house of God; the place where people went to pray. But we live under the New Testament and are in the new covenant with God. Within the new covenant, individual believers are God's building (I Corinthians 3:9); and are God's temple (I Corinthians 3:16). We are the building that is still under construction, God's tabernacle, God's dwelling place, which makes each of us a house of prayer.
2. Pray believing you will receive – Matthew 6:7
We need to be confident that God hears us when we pray – even a simple prayer like: "God help me." He hears us and will answer. We always can depend on God to be faithful to do what we have asked Him to do, as long as what we are asking is in accordance with His will. He is our Helper (Hebrews 13:6).
3. Pray humbly – Luke 18:10-14
Prayer needs to come from a humble heart. Jesus taught us that God values humble prayer by using the negative example of the Pharisees. They made a show of their prayer life and used it to draw attention to their strict adherence to religious laws. Jesus taught that we are to approach God with the respect due a father.
4. Pray with fervency – James 5:16
When most of us think of fervent prayer, they think of emotionally stirring prayer that shows God the sincerity of those praying. I thought this for many years, until someone taught me otherwise. The Message Bible says it like this:" …The prayer of a person living right with God is something powerful to be reckoned with." If you desire for your prayers to be effective, and they should be, they need to be fervent."
Fervent prayers come first from the spirit. The New Testament word translated fervent is ektenos. One of its meanings is to stretch forth. When we pray fervently, our spirits are stretching forth toward God. Then our minds, wills and emotions follow our outstretched spirits. Sometimes we get the order wrong and pray out of our heads, hoping that our spirits will follow. It's possible for big words and long entreaties to steal our confidence that God hears us and is acting.
Will you choose to pursue more confident prayer? Now, that's the choice driven life!
Today's Bible Reading: 
Song of Sol 1-3; 1 Thess 5; Ps 72

Click Here
for your 5 Day Weekly Bible Reading plan!
Subscribe to our FREE Updates as soon as they are published and receive our FREE Report; Click Here
The Most Important Choice You Can Make:
Prayer for Salvation:
God in Heaven, I come to You in the name of Your Son, Jesus. I confess that I haven't lived my life for You. I believe that Jesus is the Son of God. I believe that He died on the cross and rose again from the dead so I might have a better life now and eternal life in heaven. Jesus, come into my heart and be my Lord and Savior. From this day forward, I'll live my life for You to the best of my ability. In Jesus' Name I pray, Amen.
Click Here
if you need more information.