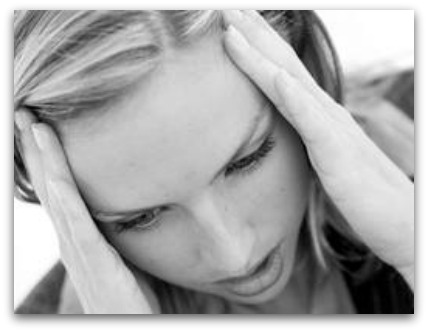 7 Ways To Reduce Stress
You are fearfully and wonderfully made.
Psalm 139:14 
God designed every aspect of your body. He equips us each with an inbuilt alarm system that alerts us when we are in danger. That alarm system is more commonly know as stress. Have you ever thought of stress as a gift, rather than a curse?
Stress is a normal God-designed physical response to events that make you feel threatened or upset your balance in some way. It is your early warning system to take corrective action. In emergency situations, it can save your life. Stress also acts in a positive way by helping you rise to meet challenges such as giving a speech.
Some stress we bring on ourselves through our own poor choices and other stress comes from outside of our control. But ongoing stress begins to endanger your health and overall quality of life. Jesus came that we might have life and have it more abundantly (John 10:10). An abundant life is not ruled by stress. Here are suggestions for how you can respond to God's early warning system of stress.
7 ways to reduce stress:
The most important way to reduce stress is spend time in the presence of the Lord. Cast all your cares on Him and then relax and enjoy your time with Him. Listen to Him and when He tells you to do something, do it!

Plan ahead for non-negotiable dates. Buy a calendar and record birthdays, anniversaries, and any major events. Check this calendar frequently to reinforce the dates of these commitments.

Organize your desk at work and at home. Keep paperwork that you regularly need in one place, clearly labelled and close at hand. If you move something, return it to its designated place.

Arrange your kitchen around a central work counter. Store like items together. Keep items you frequently use within close reach.

Ignore nuisance solicitation phone calls.

Jot down the next day's to do list at the end of the day and forget about it until the next morning.

Apply Stress-away, an essential oil, to wrists, neck, or arms. This Young Living product has stress reducing properties. It can be used any time anywhere. Just shake well, and apply generously.
Ask God to help you in this area and then do your part. Will you choose do your part to alleviate the stress you're feeling? That's the choice driven life!
Today's Bible Reading: 
Proverbs 19-21; Romans 16; Ps 40

Click Here
for your 5 Day Weekly Bible Reading plan!
Subscribe to our FREE Updates as soon as they are published and receive our FREE Report; Click Here
The Most Important Choice You Can Make:
Prayer for Salvation:
God in Heaven, I come to You in the name of Your Son, Jesus. I confess that I haven't lived my life for You. I believe that Jesus is the Son of God. I believe that He died on the cross and rose again from the dead so I might have a better life now and eternal life in heaven. Jesus, come into my heart and be my Lord and Savior. From this day forward, I'll live my life for You to the best of my ability. In Jesus' Name I pray, Amen.
Click Here
if you need more information.