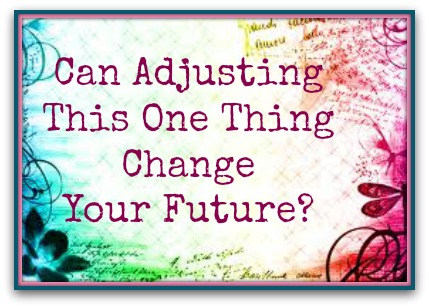 Can Adjusting This One Thing Change Your Future?
"If you serve Christ with this attitude, you will please God,
and others will approve of you, too."
Romans 14:18 (NLT)
What do you think is the biggest factor affecting your future? Is it how much money you make? Is it your connections? How about your past? No, it's none of these! It's your attitude. Your attitude is your general mental/emotional outlook on life and is the backdrop for everything you think, say or do.
Here's what Pastor Charles (Chuck) Swindoll has to say about attitude: "The longer I live, the more I realize the impact of attitude on life. Attitude, to me, is more important than facts. It is more important than the past, than education, than money, than circumstances, than failures, than successes, than what other people think, say or do. It is more important than appearance, giftedness, or skill. It will make or break a company…a church… a home…."
As Christians, we have profound reasons to have a good attitude. First, because Jesus bore our sins on the cross, we get to start each day forgiven, as if we've never sinned. Second, through countless scriptures, we know that God requires us to maintain good attitudes. Third, we have hope. Let's go deeper into each of these reasons to have and keep a good attitude.
We are forgiven
As far as God is concerned, we have been forgiven of our sins and can start each day with a clean slate. The Bible clearly states that Jesus bore our iniquities and guilt. We all make mistakes. If we choose to, we can waste very day of our lives feeling guilty about yesterday. But why live in guilt, when it serves no good purpose? Jesus shed His blood so that we might live free from sin's tyranny. Feeling guilty about past mistakes won't undo them. Attitude is an important key to moving beyond the past and bringing about a good future. Is a good attitude optional? No.
God requires a good attitude
God's intent is that we be conformed to His image. So Jesus, as God in the flesh, is the model for our attitudes. What God requires of us then is a "God" attitude. The entire Bible is full of examples of both good and bad attitudes. When we measure our attitudes against what God desires for us, we know where adjustments are needed. For example, I Corinthians 13 is referred to as "the love chapter."
Here we see a concrete example of what an attitude of love looks like. The Bible sets the standard for our attitudes about all aspects of our lives. Don't give up now, because God's presence brings hope.
We have hope
God's presence brings hope. Hopefulness and bad attitudes don't mix. We know that He will never leave us or forsake us, so we have hope for today and the future. He tells us in His Word, "For I know the plans I have for you, declares the LORD, plans for welfare and not for evil, to give you a future and a hope" (Jeremiah 29:11).
The remarkable thing is we have a choice every day regarding the attitude we will embrace for that day.
We cannot change our past. We cannot change the fact that people will act in a certain way. The only thing we can do is take responsibility for our attitudes, impacting the present and the future. I am convinced that life is 10% what happens to me and 90% how I react to it.
Will you choose to be in charge of your attitudes? Now, that's the choice-driven life!
Today's Bible Reading:
Genesis 28-29; Mark 11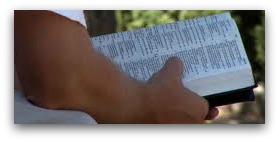 Click Here for your 5 Day Weekly Bible Reading plan!
Subscribe to our FREE Updates as soon as they are published and receive our FREE Report; Click Here
The Most Important Choice You Can Make:
Prayer for Salvation:
God in Heaven, I come to You in the name of Your Son, Jesus. I confess that I haven't lived my life for You. I believe that Jesus is the Son of God. I believe that He died on the cross and rose again from the dead so I might have a better life now and eternal life in heaven. Jesus, come into my heart and be my Lord and Savior. From this day forward, I'll live my life for You to the best of my ability. In Jesus' Name I pray, Amen.
Click Here if you need more information.