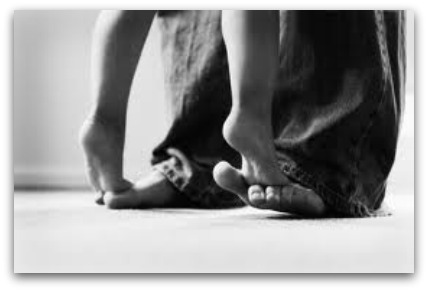 Like Father, Like Child
Discipline your son, and he will give you rest; he will give delight to your heart.
Proverbs 29:17



 
We need to realize that God came to live within us and His nature and goodness now reside in us (Eph.5:9-20). We are to be imitators of God, our Father, as dear children. In the natural realm, children imitate their parents. We are to imitate God, to want to be like Him and to do what the Word says Jesus did.
Agathosune is the Greek word for goodness. It means "the state of being good, kind, benevolent, generous, and God-like in life and conduct." This is the goodness of God that we are to imitate.
Imitating God is totally against the desires of the flesh. The flesh always feels justified to please itself. But Jesus tells us that the character of God is just the opposite. Luke 6:27-35 says that when somebody slaps you on one cheek, offer him the other cheek to slap too. If someone takes your coat, go ahead and give it from your heart, so you don't allow bitterness.
When we make the choice to be born again and Jesus comes to make His home in us, we receive His fruit of goodness. Initially it is only a seed and must be nourished with the Word of God to grow and produce in our lives.
As we cultivate the seed of goodness, we don't need to work at being good through our own ability. Instead, we begin to allow the nature of Christ to mature in us and flow out from us!
Practically speaking, what does this mean? Matthew 5:44-48 tells us we are to love our enemies, and bless those who curse us. We are to do good to them who hate us and pray for them who despitefully use us that we may be children of our Father Who is in heaven.
Jesus concludes these verses with, "But you are to be perfect, even as your Father in heaven is perfect" (Matthew 5:48). I realize that no person is without sin. Only Jesus is perfect and without sin. Paul reminds us in Philippians 3:13-15 to forget those things which are behind and reach forth unto those things which are before, and press (or make every effort) toward the mark for the prize of the high calling of God in Christ Jesus.
It takes a conscious choice to mature spiritually. It is making choices to think and act according to the Word of God on a daily basis. Goodness in a person will cause him or her to love and not hate, to bless when others curse, to do good and pray for those who treat them wrongly.
Your reward for doing good, loving your enemies and giving will be great and you'll be known as a child of God. God will bring back to you everything you sow as a seed if you believe for Him to turn things for good.
Will you make the choice to be an imitator of God, our Father, as children? Now, that's the choice-driven life!
Today's Bible Reading: 
Sam 21-23; Romans 3; Psalm 18

Click Here
for your 5 Day Weekly Bible Reading plan!
Subscribe to our FREE Updates as soon as they are published and receive our FREE Report; Click Here
The Most Important Choice You Can Make:
Prayer for Salvation:
God in Heaven, I come to You in the name of Your Son, Jesus. I confess that I haven't lived my life for You. I believe that Jesus is the Son of God. I believe that He died on the cross and rose again from the dead so I might have a better life now and eternal life in heaven. Jesus, come into my heart and be my Lord and Savior. From this day forward, I'll live my life for You to the best of my ability. In Jesus' Name I pray, Amen.
Click Here
if you need more information.