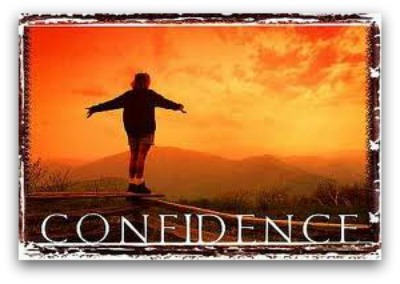 How To Have Confidence in God
 We are confident that God listens to us if we ask for anything that has his approval.
1John 5:14 GW
1 John 5:14 tells us that confidence in God is to know that we have what we ask Him for – now. Not that we shall have it sometime, but that we have it now. It is not that we hope for it or expect it, we are to confidently know that we have it now.
How are we to know that we have it? God does not tell us to say that we know we have it because we see it, feel it, or experience it. Sometimes we have these proofs but sometimes we do not even have one of them. We can't see it, we can't feel it, we can't experience it, but still we have to have absolute confidence in Him that we have it. That's faith. We must continually be this way in our prayer life—praying in faith.
God says we can know with certainty that we have the things we ask for. It begins with being born again and then living in full obedience to God and His ways. Until we do this, we cannot have full confidence in Him. In verse 14 of 1 John 5, He says that whatever we ask according to His will, He hears us. The Bible is filled with thousands of God's promises. If we ask anything God has promised, it is His will to give it and do it.
We have promises concerning leaders, we have promises concerning the earth, concerning every man, woman, and child. We have His promises for everything we can think of. All we have to do is ask Him for what He has promised us and He will bring those promises to pass.
We must continually be feeding and meditating on His Word so we can know His promises. If we sense ourselves slipping back, meaning not being on fire for the things of God, we must do whatever is necessary to get back. Things in the natural will have to be put on hold so that the Word and fellowshipping with the Father become first priority.
God has called us to be continually moving up in the things of God. That means ascending, not descending or even maintaining. We are to be continually changing into His image. From faith to faith and from Glory to Glory.
Good things are waiting for us this year; THIS is going to be the best year ever. Do you believe it? I sure do. Let us know what you are believing for and we can believe with you.
Will you be confident when you pray that God loves you? Now, that's the choice-driven life!
Today's Bible Reading:
Gen 12-15; Mark 5; Psalm 148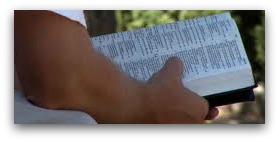 Click Here for your 5 Day Weekly Bible Reading plan!
The Most Important Choice You Can Make:
Prayer for Salvation:
God in Heaven, I come to You in the name of Your Son, Jesus. I confess that I haven't lived my life for You. I believe that Jesus is the Son of God. I believe that He died on the cross and rose again from the dead so I might have a better life now and eternal life in heaven. Jesus, come into my heart and be my Lord and Savior. From this day forward, I'll live my life for You to the best of my ability. In Jesus' Name I pray, Amen.
Click Here if you need more information.