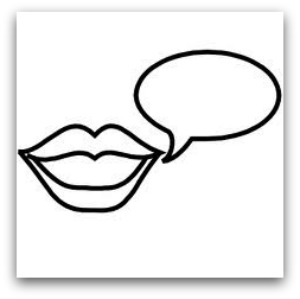 Choose What You Speak


But what comes out of the mouth proceeds from the heart, and this defiles a person.
Matthew 15:18 ESV
On average, an adult speaks 16,000 words in a day – about 1,000 words per waking hour. Our minds reveals what we think, not necessarily what God thinks. Our emotions reveal what we feel, not what God feels. And, our wills reveal what we want, not what God wants. Through the words we speak, we express our thoughts, emotions and desires.
It is impossible to overestimate the importance of our words – they can create or destroy, build up or tear down, encourage or discourage. Receive this revelation: Words are containers for power.
It is unacceptable to God when our words bring hurt and destruction to others. The world is full of discouragement and negative feedback. People need to be encouraged, not discouraged!
We should neither allow the power of our words to bring hurt and discouragement upon ourselves. Our confessions, what we say about ourselves, must agree with what God says in His Word. This is essential if we are to bring about positive change in our lives.
Alignment of our words with the power of God's Word brings profound effect. Many people believe that the Word of God only gives us information, but the Word is so much more! God's words are filled with supernatural power, the power that changes our lives.
According to Proverbs 18:21, words can broadcast faith or fear, blessing or cursing, life or death.
How do you use your 16,000+ words each day? Do you speak words that release the power of God's words and thoughts into your life and all its challenges? Do you speak God's words into others' lives?
If this is a new idea to you or if you just need to be more consistent, ask God for His help. Speak Psalm 19:14 as your prayer and confession, "Let the words of my mouth and the meditation of my heart be acceptable in Your sight, O Lord, my [firm, impenetrable] Rock and my Redeemer."
God is faithful and He will help you choose what you speak.
Will you choose to watch how you talk about your problems when there's nobody around to hear you? Now, that's the choice-driven life!
Today's Bible Reading:
Genesis 1-2; Mark 1; Psalm 19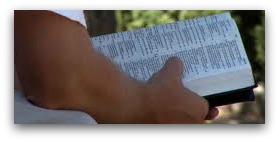 Click Here for your 5 Day Weekly Bible Reading plan!